JetBlue Cements Place in Red Sox Nation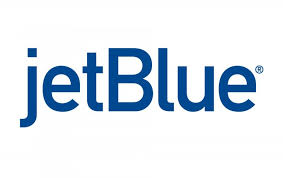 JetBlue Cements Place in Red Sox Nation: Bostons Largest Airline to Serve as the Official Airline of the Boston Red Sox Through 2030
By Scott Green
March 27, 2017
Partnership Launches with a Celebration at Boston Public Schools alongside Boston Mayor Martin J. Walsh
JetBlue (NASDAQ: JBLU) today announced its continued commitment to serve as Official Airline of the Boston Red Sox through the 2030 season. An expansion of the current relationship, this agreement allows Bostons largest airline to further invest in the city, Red Sox fans and the community.
Part of the sponsorship agreement includes a joint commitment by the two organizations to the Boston community each year for the duration of the partnership. In celebration of the continued partnership, close to 43,000 custom, co-branded JetBlue and Red Sox hats were delivered today to students and staff in Kindergarten through 8th grade at 104 Boston Public Schools across the city. This special hat delivery was launched at the West Zone Early Learning Center and Hennigan School in Jamaica Plainwith support from Boston Mayor Martin J. Walsh, Red Sox President Sam Kennedy, Red Sox Foundation Board Member Linda Henry, JetBlue Executive Vice President of Commercial and Planning Marty St. George, Boston Public Schools Superintendent Dr. Tommy Chang, and Red Sox mascot Wally the Green Monster and his sister Tessie.
Outside of playing winning baseball, our biggest points of pride come from the relationships we have built with our partners and within our community, said Red Sox Executive Vice President Troup Parkinson. Over the past nine years, JetBlue has been one of our most valued partners, and we are thrilled to have a long-term commitment with a like-minded company that is equally devoted to serving the Boston community.
JetBlue is Bostons largest airline, currently with 150 daily departures and plans to increase service to 200 peak day departures. Later this week, JetBlue will launch service to Atlanta, becoming the 63rd nonstop destination served from Boston.
The Boston Red Sox have been a valued partner of JetBlue since launching our partnership more than nine years ago, said Marty St. George, executive vice president, commercial and planning, JetBlue. "From painting a plane, supporting JetBlue Park during spring training, to honoring Boston icon Big Papis last season, JetBlue has proven to be a dedicated member of Red Sox Nation and were excited to support the home team for the next 13 years.
Committed to the New England area, in addition to the Boston Red Sox, JetBlue is a fan and proud sponsor of the The New England Patriots, the Boston Celtics, the Boston Bruins, the Boston Marathon and TD Garden. Additionally, JetBlue continues to invest in the local community by contributing to organizations such as Better Beaches, Boston Parks & Recreation Department, Charles River Association, and funding an entirely new KABOOM! Playground in Hyde Park.
Source: JetBlue