American Airlines Celebrity Ski Raises $1 million for Cystic Fibrosis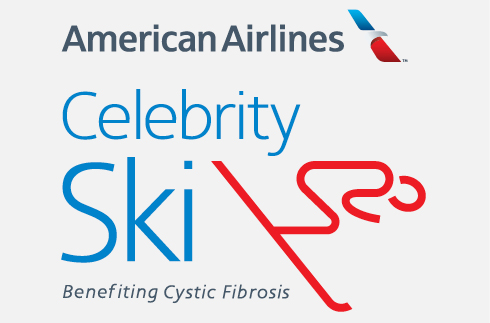 American Airlines Celebrity Ski Raises $1 million for Cystic Fibrosis
By Scott Green
March 10, 2017
"At American Airlines , bringing people together in support of worthy causes is part of our DNA. In the 32 years since this event began, life expectancy for those experiencing CF has more than doubled, said American's Executive Vice President People & Communications , Elise Eberwein. "The important work of the Cystic Fibrosis Foundation is truly changing lives. Together with the more than 60 employee and retiree volunteers that bring this event to life every year, we support the foundations mission, and are committed to continuing to bring attention and research dollars to orphan diseases like CF.
The CF Foundation has done more to battle CF than any other organization, having raised and invested hundreds of millions of dollars to help discover and develop new and effective drug therapies to treat CF. American is proud to support the foundations noble work. American Airlines Celebrity Ski alone has raised more than $37 million over the years thanks to the generosity of incredible sponsors and attendees.
American Airlines is a longstanding champion of the CF Foundation , and we are incredibly grateful for their steadfast support over the last 30 years. Their early vision and willingness to support a cause that impacted a relatively small number of people has been a powerful enabler of our work, said Marc Ginsky, executive vice president and chief operating officer of the Cystic Fibrosis Foundation . American Airlines support of the Foundation through the Celebrity Ski event, as well as other efforts, will enable us to continue our mission to provide better todays and more tomorrows for people with cystic fibrosis.
More than 30 years ago, three young girls who live with CF were introduced to the event and the participants have watched their struggles and their victories over the years. Two sisters, Sam Pelican Monson and Libby Pelican Seamans, as well as Piper Beatty Welsh, are now in their 30s and married, Sam and Libby with children of their own.
Throughout the weekend more than 60 American Airlines team members, retirees, and their loved ones worked hundreds of hours to make the event a success.
This cause is so personal to all of the employee volunteers, said Stevie Wallace, a 20-year volunteer and crew chief for Facilities Maintenance in Boston . We all do this for the girls. During the Celebrity Ski weekend, I think of myself like their dad. I will do absolutely anything to take care of them. Im blessed to be a father of healthy children and its important to me to take a step back and take care of these girls and their families. Its an honor to be a part of this event.
For more information about the ways American Airlines is giving back to the community, please visit AA.com/giving.
About American Airlines Group
American Airlines and American Eagle offer an average of nearly 6,700 flights per day to nearly 350 destinations in more than 50 countries. American has hubs in Charlotte , Chicago , Dallas/Fort Worth , Los Angeles , Miami , New York , Philadelphia , Phoenix , and Washington, D.C.American is a founding member of the oneworld alliance, whose members serve more than 1,000 destinations with about 14,250 daily flights to over 150 countries. Shares of American Airlines Group Inc. trade on Nasdaq under the ticker symbol AAL. In 2015, its stock joined the S&P 500 index. Connect with American on Twitter @AmericanAir and at Facebook.com/AmericanAirlines.
Source: American Airlines Group