All GT Academy line-up ready for Dubai 24 Hour challenge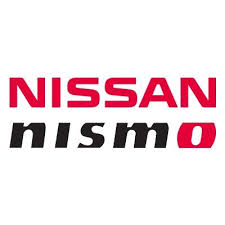 All GT Academy line-up ready for Dubai 24 Hour challenge
By Scott Green
January 29, 2017
Four winning graduates from the Nissan PlayStation GT Academy program will team up this weekend for Nissan's assault on the Hankook 24H Dubai in the United Arab Emirates.
Successful gamer-to-racer winners Jann Mardenborough (2011), Ricardo Sanchez (2014), Romain Sarazin (2015) and this year's international winner Johnny Guindi will compete in the SP3-GT4 class aboard a Nissan 370Z GT4 entered by Nissan GT Academy Team RJN.
Mardenborough completed a successful season in Japan in 2016 winning races in both Super GT GT300 and Formula 3, while Sanchez and Sarazin were part of Nissan's Blancpain GT Series assault last year.
Guindi triumphed in the 2016 GT Academy International competition, beating rivals from his home country of Mexico plus gamers from Australia, Philippines, Indonesia, Thailand and North Africa.
The Nissan quartet will fight 20 other cars in the class in a massive field, which includes 98 cars in total.
"It's a massive grid in Dubai full of so many different types of cars, GT3 cars, GT4 and some slower cars as well," said Mardenborough. "I'm looking forward to sharing the GT4 car, the 370Z, with Ricardo, Romain and Johnny. I've partnered Ricardo in the past, but I've never raced with Romain and Johnny. I met Johnny for the first time during the GT Academy final last year and he was very impressive, and that's why he was chosen. I've been training very hard during the winter after last year's season finish, so I hope to kick off my 2017 campaign with good friends, with RJN and NISMO, with a strong start."
Cars hit the track for the first time on Wednesday with qualifying scheduled for Thursday afternoon. The 24 Hour battle will be live streamed on NISMO.TV and begins at 2 p.m. local time Friday. Watch the race broadcast plus live streamed on-board vision below:
NISMO Calendar
January 12-14
Dubai 24 Hours, Dubai Autodrome, United Arab Emirates
January 26-29
Rolex 24 at Daytona, Daytona International Speedway, Daytona, USA
February 3-5
Bathurst 12 Hour, Mount Panorama, Bathurst, NSW, Australia
Source: NISMO