MARVELS DARTH MAUL #1 TO FEATURE AN ASPEN COMICS MICHAEL TURNER EXCLUSIVE VARIANT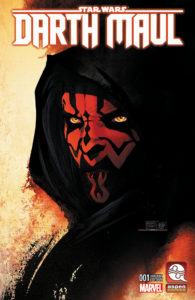 MARVELS DARTH MAUL #1 TO FEATURE AN ASPEN COMICS MICHAEL TURNER EXCLUSIVE VARIANT
By Jonathan Tash
January 24, 2017
Jonathan's take:
January 2015 saw the release of the new Star Wars comic book line, and numerous spin-off stories. On February 1, 2017, Marvel is diving into the prequels with the release of Darth Maul #1. The five part story of Darth Maul, easily considered the most under used and intriguing character to come out of the prequel stories, will focus on his years prior to the events of The Phantom Menace.

The story, by acclaimed writer Cullen Bunn, will focus on his training as he becomes a Sith lord. His master, Darth Sidious, does not yet believe he is ready to take on the challenges of fighting a the Jedi, so he hones his skills on crime lords, when he is presented an opportunity to fight a Jedi padawan. Main story art is done by Luke Ross, with original cover by Rod Reis. A special variant cover was penciled by Aspen Comics founder, and former Marvel collaborator, Michael Turner. Turner created a very limited number of contemporary Star War artwork before his passing. The black and white sketch variant, created by Turner himself, will be in limited release of only 2,000 copies. A full color variant, colored by Peter Steigerwald, will be limited to 3,000 copies. Both of these exclusive covers will be available on

www.AspenStore.com

on

February 1st

. These are available for pre-order now through the website or on social media.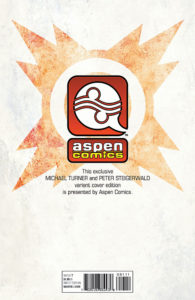 Aspen's Announcement:
Independent comic book publisher Aspen Comics is pleased to announce another exclusive release from their hugely popular www.AspenStore.com Michael Turner and Peter Steigerwald variant cover series for Marvel Comics, this time for the release of their highly anticipated Star Wars comic book, Darth Maul #1.
Aspen states:
One of only a small handful of contemporary Star Wars images Michael Turner illustrated before his passing, this exclusive www.AspenStore.com cover featuring the fearsome Darth Maul is an absolute must for any comic book, Michael Turner or Star Wars fan. Colored for the first time by the incomparable Peter Steigerwald, the comic book galaxy just got a little bit deadlier with the release of this brand new Michael Turner Darth Maul exclusive cover!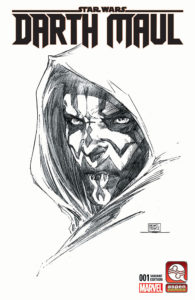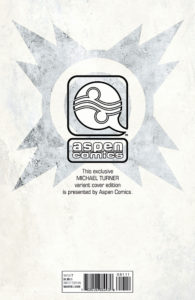 The Darth Maul #1 www.AspenStore.com Michael Turner & Peter Steigerwald exclusive cover will be available for pre-order starting on Saturday, January 14th at noon (PST)/3:00 PM (EST) and will feature a color variant (limited to 3,000 copies) in addition to a special black and white sketch variant (limited to 2,000 copies and available only in the Darth Maul #1 www.AspenStore.com set). Darth Maul #1 will be released February 1st.
Please check www.AspenStore.com and www.AspenComics.com for more details as well as the following official Aspen Comics social media sites:
Facebook.com/aspencomics
Twitter.com/aspencomics
Instagram: aspencomics
Tumblr: aspencomics
Source: Aspen Comics