HYUNDAI MOTOR SHOWCASES AUTONOMOUS TECHNOLOGY AT THE 2017 CONSUMER ELECTRONICS SHOW IN LAS VEGAS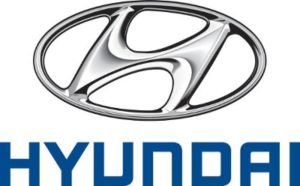 HYUNDAI MOTOR SHOWCASES AUTONOMOUS TECHNOLOGY AT THE 2017 CONSUMER ELECTRONICS SHOW IN LAS VEGAS
By Scott Green
January 23, 2017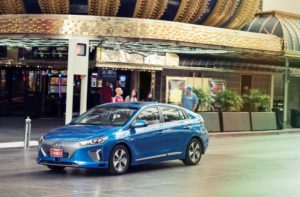 Hyundai Motor presents its vision for future mobility with autonomous test drives at CES 2017
Autonomous IONIQ concepts demonstrate self-driving technology in Las Vegas as part of ongoing advanced trials in urban environments
Visitors invited to experience autonomous driving through immersive virtual reality simulators at Hyundai Motor booth
Hyundai Motor has unveiled a suite of interactive demonstrations at the 2017 Consumer Electronics Show (CES) in Las Vegas as the company presents its vision for future mobility. Advanced autonomous IONIQ models will operate on the surrounding roads, while at the Hyundai Motor booth immersive virtual reality will capture the companys future vision for visitors.
Autonomous IONIQ models will navigate a series of test routes in the boulevards around CES, using the very latest LiDAR technology (a laser and radar-based detection system) to identify the precise position of surrounding vehicles and objects to navigate the urban landscape safely. At the Hyundai Motor CES booth, Virtual Reality (VR) simulators provide visitors with an immersive experience demonstrating how autonomous driving will bring greater convenience and safety to Hyundai customers.
Moving forward with the use of LiDAR technology, Hyundai Motor has hidden the hardware behind the autonomous IONIQs front bumper rather than using the typical roof-mounted approach, retaining the new cars sleek design. The cars advanced self-driving systems are kept as simple as possible by integrating existing functions from the production model, including the Smart Cruise Control systems forward-facing radar and Lane Keeping Assist cameras.
The system also uses a GPS antenna to search for a location of each vehicle and high-definition mapping software delivers pinpoint accuracy for location, road gradient and curvature, plus lane width and indication data. In addition, a Blind Spot Detection radar ensures that even simple lane changes are executed safely.
Hyundai Motors latest technology allows the cars to navigate the most challenging situations safely, including high levels of pedestrian traffic, stop lights and signs, road construction and road blocks, speed bumps, dogs, small children and even intersections without traffic signals. Through extensive testing in urban environments Hyundai Motor is continuing to develop and refine its self-driving technologies with the goal of using less computing power, resulting in a low-cost platform that the typical consumer can afford.
Source: Hyundai Motor Company