InBody WATCH, new health smartwatch, recognized as 2017 CES Innovations Award Honoree

InBody WATCH, new health smartwatch, recognized as 2017 CES Innovations Award Honoree
By Scott Green
January 7, 2017
The groundbreaking smartwatch – which blends body composition analysis, real-time heart rate monitoring, cardiovascular health sensing, and traditional fitness tracking metrics – is set to be unveiled in Las Vegas at CES Unveiled on January 3rd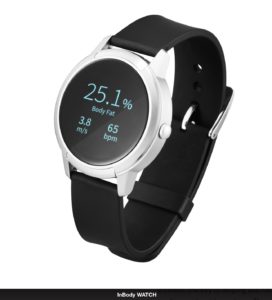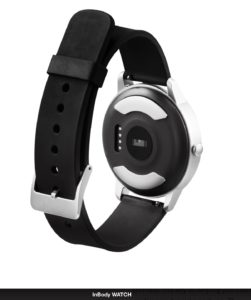 The InBody WATCH, the latest health & fitness wearable for consumers, has been awarded the status of 2017 CES Innovations Award Honoree.
Together with the 2015 CES Innovations Award Honoree recipient, the InBody BAND, the InBody WATCH becomes the third InBody device to receive this distinction in as many years.
"We are elated to have been selected by the Consumer Technology Association for a third time as an Innovations Award Honoree," said Harry Yun, CEO of InBody USA. "The InBody WATCH represents our latest effort to bring greater health awareness to the world, offering capabilities no other wearable can currently match."
The InBody WATCH uses PPG and ECG sensors to report Pulse Wave Velocity, an indicator that helps people manage their heart health and risk of developing cardiovascular diseases. This feature is one of several health-related capabilities, alongside continuous heart rate measurement and body composition analysis – InBody's signature technology.
The InBody WATCH also maintains the other fitness tracking features currently present in the InBody BAND, such as step counting, distance traveled, calories burned, sleep tracking, and activity tracking.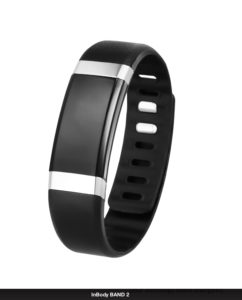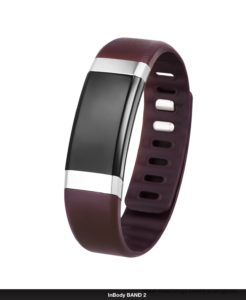 Also making its debut at CES 2017 is the InBody BAND 2, the 2nd generation device in the InBody BAND line. The InBody BAND 2 offers improved functionality, including an upgrade from ECG heart rate measurement to PPG-enabled continuous heart rate measurement and "EZ Training", a feature that automatically recognizes 12 workout motions to create a personalized exercise program.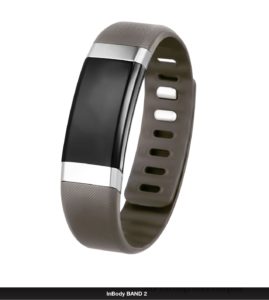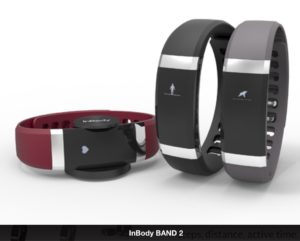 The InBody BAND 2 is currently scheduled for release in mid-2017; the InBody WATCH late-2017. However, pre-orders are now available for the BAND 2 and WATCH. Specialized pre-order pricing will be available during the CES conference, January 5-8th.
More information will be shared at CES Unveiled and at the InBody CES booth, located at Tech East, Las Vegas Convention Center, South Hall 3, booth #31653.
About InBody:
InBody is a global leader in professional body composition analysis, continuously setting the curve in the industry year after year with cutting-edge technology and innovative products that people simply love to use.
SOURCE InBody