Bugaboo Launches Innovative And Elegant Line Of Travel Bags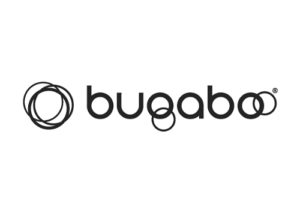 Bugaboo Launches Innovative And Elegant Line Of Travel Bags
By Scott Green
December 1, 2016
Dutch Mobility Company Launches Bugaboo by Jannissima Travel Accessories Just in Time for the Holiday Season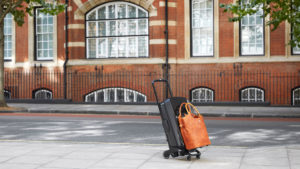 Bugaboo, a global mobility company whose products enable people to explore and move freely through their world, announced today the launch of Bugaboo by Jannissima, the next step in its quest to help consumers rediscover the pleasure of travel. The stylish line of bags are intended to accompany the recently launched Bugaboo Boxer, a revolutionary new modular luggage system with light push steering, interlocking cases, and other game-changing details; however, they can also be used on their own without the full system. The line includes large and medium sized 2-in-1 trolleys that instantly transform from roller bags into a shoulder bag and an elegant, classic handbag made from premium leather and fabrics.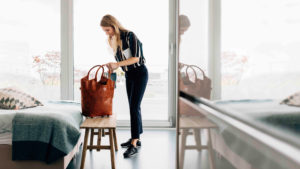 Ideal for usage about town, on business trips, and during travels, the cognac collection is crafted from full grain leather and raven gray cotton canvas, with each removable lining woven from durable Teflon-coated twill. Consumers can choose either the classic handbag or one of the large or medium-sized options that transform from roller bags into shoulder bags in an instant.
"Dutch designer Jannita van den Haak first caught my attention with her innovative label of travel goods and handbags: Jannissima," said Bugaboo Chief Design Officer Max Barenbrug. "Both of us had something important in common we were obsessed with finding beautiful solutions to modern mobility challenges so it was natural for us to invite Jannita to join our team of Bugaboo designers to add her expertise to the development and styling of the hard finishes and soft fabrics of the Bugaboo Boxer."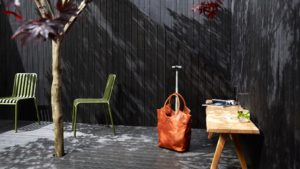 While working on Bugaboo Boxer, van den Haak and the team began developing the Bugaboo by Jannissima collection. As a starting point, the Bugaboo team worked to refine the Jannissima roller bag to enhance its smooth ride. Alongside Jannita, the team perfected the details of the collection and created a system that allowed the bags to connect to Bugaboo Boxer, expanding the luggage system.
Both the handbag and the 2-in-1 roller bags attach instantly to the Bugaboo Boxer Cabin Case and Travel Case. The roller bags use a unique technology that creates an adaptability that empowers you to take control of your travel style, while the handbag can be paired with the luggage system as a classic add-on.
"From the workday to the weekend, our intention with the Jannissima bags is to keep you looking sophisticated no matter where you go," added van den Haak. "The collection exudes elegance and creates a feeling of indulgence and refinement. The 2-in-1 trolley changes from a handbag to a roller bag in an instant, which underscores our commitment to versatility and clever design."
Combining practicality and style, the collection was designed to stand out. Intended for travelers and city dwellers that enjoy turning heads, each piece is crafted from premium materials and features handy pockets that keep everyday essentials neatly ordered.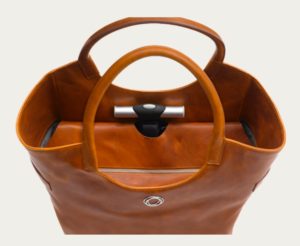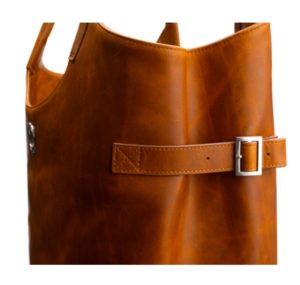 Starting on Dec. 1, just in time for the holidays, Bugaboo by Jannissima will be available online at Bugaboo.com/bugaboobyjannissima, in the Bugaboo Amsterdam and Berlin stores, in Clerkenwell London, and at the brand's pop-up store in New York City. A further global roll-out is planned for a later stage.
Bugaboo by Jannissima designs include:
Bugaboo by Jannissima Large Trolley
Fabric $689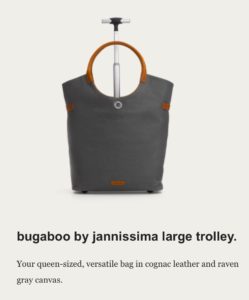 Bugaboo by Jannissima Medium Trolley
Leather $759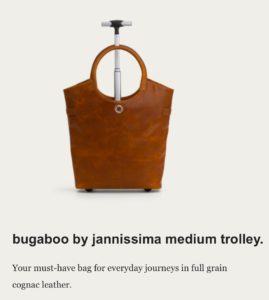 Bugaboo by Jannissima Large Handbag
Fabric $349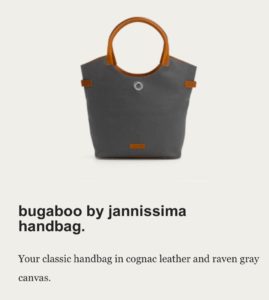 For more information, please visit http://www.bugaboo.com/luggage/bugaboo-by-jannissima or join the conversation at @bugabooluggage.
About Bugaboo
Bugaboo International is a Dutch design company that develops and produces mobility products. What started as one man's visionary design project has grown into a global brand that has helped millions of people to get out and explore the world in comfort and style. Best known for revolutionizing the stroller market with the launch of their iconic stroller in 1999, Bugaboo designs products that make life on the road easier. In 2016, they launch their new mobility concept, the Bugaboo Boxer, a luggage system that will help people rediscover the pleasure of travel. Please visit bugaboo.com for further information.
SOURCE Bugaboo