Bevmo! Partners with Saucey to Deliver Beer, Wine & Spirits in Under an Hour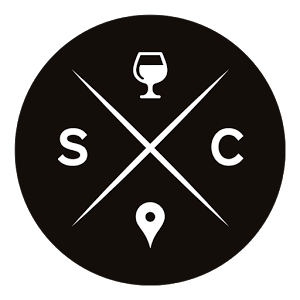 Bevmo! Partners with Saucey to Deliver Beer, Wine & Spirits in Under an Hour
By Scott Green
November 30, 2016
Leading On-Demand Alcohol Delivery Service Helps Retailers Capture More Share of Wallet
Former CEO of Bevmo! Alan Johnson, and Former Albertsons CIO, Patrick Steele, Named to Board of Directors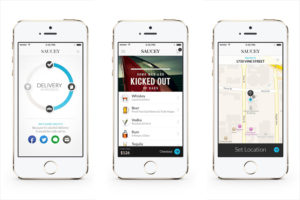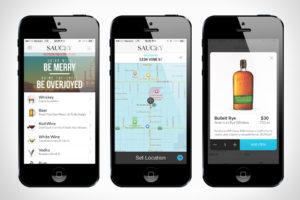 Saucey, the premier alcohol delivery e-commerce company, today announced its partnership with retail giant Bevmo!. Under the terms of the partnership, Saucey will be the preferred delivery partner for beer, wine, spirits, mixers and more. Bevmo! customers in San Francisco, Los Angeles, San Diego, and Sacramento (as of Monday Nov 28th) can now order thousands of items from every beverage category and have it delivered in under an hour. Saucey also announced that Alan Johnson, former CEO of Bevmo!, and Patrick Steele, former CIO of Albertsons, have joined its Board of Directors. Both Steele and Johnson bring years of experience to Saucey and will work with the executive team to expand Saucey's offerings and dominance in the space.

The retail alcohol industry sells more than $113 billion per year in the U.S. but as an industry it has been almost completely untouched by technology. Saucey doesn't charge retailers any fees, and Saucey is the only alcohol e-commerce delivery company to professionally handle all the delivery using its network of more than 1,500 couriers. This gives Saucey the unique ability to enable any given retailer to instantly scale their business beyond what they could ever handle themselves. Whether a store receives 20 orders or 200 in a day, Saucey instantly scales up its trained and certified courier network to accommodate volume. Other delivery apps require the retailers handle all the delivery, logistics and customer support themselves, plus pay a commission-based fee to the third party.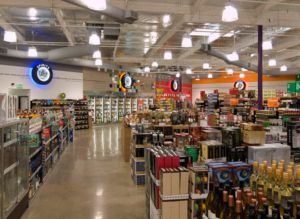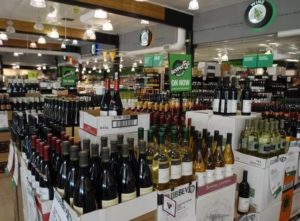 "Saucey is capturing more incremental occasions and therefore purchases per customer than any brick and mortar retailer I've seen," said Alan Johnson, former CEO of Bevmo! and Saucey board member. "While the average brick and mortar retailer captures less than six purchases per year per customer, Saucey is capturing on average 23 purchases per customer annually, almost 4X the purchasing behavior. It's not that people are drinking more, it's that Saucey has consolidated a customer's shopping behavior to one platform, instead of across five or six traditional retailers throughout the year. I've seen the other players in this space, and Saucey is the most reliable and professional delivery service available to retailers today. Saucey has professionalized alcohol delivery, from their custom built ID verification process, to inventory management and handling of all delivery, they've set the bar for retailer relationships and customer experience in this industry."
Today, Saucey helps retailers solve the primary purchasing behavior in off-premise alcohol, which is convenience/impulse driven buying. With more than 80 percent of wine being consumed within hours of purchase, and the majority of all alcohol being consumed within one to two days, delivery solves the primary consumer use-case in retail alcohol. Saucey subsequently helps retailers capture more occasions and sales from any given customer, giving them more buying power, and more complete data around the full lifecycle of a shopper.
"When we launched Saucey we wanted to offer the best and most professional solution to retailers while providing fast and reliable delivery to customers," said Chris Vaughn, CEO and co-founder, Saucey. "Our strategy to build a sophisticated logistics platform was more difficult than building an ordering portal, but our commitment to quality has enabled us to offer a platform that scales with demand, offering reliability to both consumers and retailers. We're excited to be the preferred delivery partner of Bevmo!, the number one West Coast alcohol retailer, and are looking forward to expanding to additional markets."
Launched in 2014, Saucey's goal is to be the leading alcohol delivery e-commerce company in the largest retail alcohol markets in the U.S. This starts with California, the largest retail alcohol market in the country. Unlike many services that have launched in as many cities as they can, Saucey is focused on making a true impact on the core markets for this industry. With the Bevmo! partnership, Saucey's selection has grown from an average of 950 products in any given delivery area, to more than 9,500, giving Saucey customers the best consistent selection across its serviced cities. Included in this diverse offering is a Buy One Get One (BOGO) wine section, with more than 90 highly rated wines where customers can purchase one bottle and get the second for a dollar.
Vaughn continues, "At Saucey, our differentiator is our efficient delivery platform that handles more orders per hour per courier, gives couriers the ability to make more money, and in turn makes Saucey more money. Not only are we generating positive unit economics across all our markets as a seed stage company, but our platform enables us to get alcoholic beverages to our retailers' customers quickly, safely and most importantly reliably. We're happy to have taken the time building a scalable platform that truly supports our partners in their growth."
About Saucey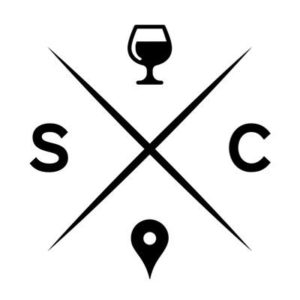 Saucey is a technology platform powering the future of retail in the $113 billion per year retail alcohol industry. The company provides customers with the easiest and most reliable way to shop for alcohol or cocktails from their iPhone, Android or Online, and have it delivered within the hour. The platform empowers a network of more than 1,500 couriers to ensure that customers have the best possible experience. Launched in May, 2014, Saucey is currently serving Los Angeles, San Francisco, San Diego, Sacramento and Chicago. For more information please visit www.sauceyapp.com and follow @SauceyApp on Instagram and Twitter.
SOURCE Saucey