FINAL FANTASY XV Now Available Worldwide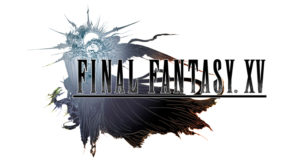 FINAL FANTASY XV Now Available Worldwide
By Scott Green
November 29, 2016
First FINAL FANTASY Flagship Title to Feature Real-Time Combat and Exhilarating Action RPG Experience
FINAL FANTASY XV, SQUARE ENIX's highly anticipated role-playing game (RPG) and next mainline entry in the iconic FINAL FANTASY franchise, is now available for purchase worldwide. FINAL FANTASY XV is the next evolution of the world renowned video game series, featuring visceral action-packed battles, a fantasy world based in reality, and colossal wonders to behold. FINAL FANTASY XV is set to define this generation's standard for gaming.
"FINAL FANTASY has a special place in the hearts of many and the team who worked long and hard on this project couldn't be prouder to present FINAL FANTASY XV to fans around the world," said Hajime Tabata, game director. "Today, we invite not only longtime fans but a new generation of gamers to a series beloved thanks to the engaging story telling, unique characters and captivating worlds that have become the hallmark of FINAL FANTASY over the years."
Set in the world of Eos, FINAL FANTASY XV casts players as Crown Prince Noctis and his comrades as they embark on an epic journey of brotherhood, love and despair and unravel Noctis's destiny in his battle against the warmongering Niflheim empire. Featuring a captivating cast of characters, breath-taking visuals, open world exploration and thrilling action-packed combat, FINAL FANTASY XV is the ultimate FINAL FANTASY experience for fans and newcomers alike. The game won over 20 awards and nominations from US and Latin American media publications at this year's E3, received the E3 2016 Game Critic's award for "Best RPG," and also won "Game of Show" at Brazil Game Show 2016.
The new FINAL FANTASY XV live-action launch trailer, featuring Florence + the Machine's cover of "Stand By Me", "Stand Together", can be viewed here:
The new FINAL FANTASY XV gameplay launch trailer, titled "Ride Together", can also be viewed here:
Additionally, GameStop is collaborating with Square Enix to raise money toward Make-A-Wish during a live stream via www.Twitch.tv/SquareEnix taking place November 29 from 11 a.m. – 7 p.m. Pacific. The live show will feature FINAL FANTASY XV gameplay and give viewers the chance to interact in the chat, win great prizes, and make a direct donation to Make-A-Wish.
About FINAL FANTASY XV
FINAL FANTASY XV is now available for the Xbox One and PlayStation4 computer entertainment system. A Season Pass is also available through the Xbox Games Store and PlayStationStore for $24.99, granting players access to future downloadable digital content and special rewards unique to each console. This game is rated T (Teen). Please visit the Entertainment Software Rating Board (ESRB) website at www.esrb.org for more information about ratings.
About Square Enix, Inc.

Square Enix, Inc. develops, publishes, distributes and licenses SQUARE ENIX, EIDOS and TAITO branded entertainment content throughout the Americas as part of the Square Enix group of companies. Square Enix, Inc. is affiliated with a global network of leading development studios such as IO Interactive, Crystal Dynamics, and Eidos Montral. The Square Enix group of companies boasts a valuable portfolio of intellectual property including: FINAL FANTASY, which has sold over 115 million units worldwide; DRAGON QUEST, which has sold over 68 million units worldwide; TOMB RAIDER, which has sold over 46 million units worldwide; and the legendary SPACE INVADERS. Square Enix, Inc. is a U.S.-based, wholly-owned subsidiary of Square Enix Holdings Co., Ltd.
More information on Square Enix, Inc. can be found at http://na.square-enix.com/.
FINAL FANTASY XV 2016 SQUARE ENIX CO., LTD. All Rights Reserved.
MAIN CHARACTER DESIGN: TETSUYA NOMURA
FINAL FANTASY, the FINAL FANTASY XV logo, CRYSTAL DYNAMICS, DRAGON QUEST, EIDOS, IO INTERACTIVE, SPACE INVADERS, SQUARE ENIX, the SQUARE ENIX logo, TAITO and TOMB RAIDER are trademarks or registered trademarks of the Square Enix group of companies.
SOURCE Square Enix, Inc.