Motor Trend Announces Its 2017 Award Finalists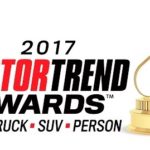 Motor Trend Announces Its 2017 Award Finalists
By Scott Green
November 2, 2016
Motor Trend Award Winners to be named during a live stream and gala event in Los Angeles on November 14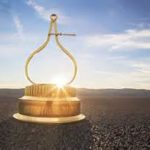 Today MOTOR TREND announced all the finalists in contention for its Motor Trend Awards "Golden Calipers" for Car of the Year, Truck of the Year, and SUV of the Year. The unveiling of award winners will take place during a red carpet ceremony and livestream in front of an audience of industry insiders and celebrity guests at the Theatre at Ace Hotel in Downtown Los Angeles on November 14. The Motor Trend Awards have become the must-attend kickoff event to Los Angeles Auto Show week.
Leading up to, and during the event, MOTOR TREND Award content will be featured on its website, culminating with the gala showcasing the winners of MOTOR TREND's 2017 Car of the Year, Truck of the Year, SUV of the Year and Person of the Year streamed live on MOTOR TREND's YouTube channel at 7:30 p.m. PST on November 14, 2016.
"This year's exceptional selection of vehicles made evaluating and choosing the finalists for each category very difficult," says Edward Loh, editor-in-chief of MOTOR TREND. "We look forward to unveiling the well-deserved winners on Monday, November 14, during our second annual award ceremony and live stream."
This year's MOTOR TREND Award finalists were evaluated against six key criteria: safety, efficiency, value, advancement in design, engineering excellence, and performance of intended function. Judges for each program come from MOTOR TREND staff but also included two special guest judges for Car of the Year, legendary car designer Tom Gale and product development guru Chris Theodore, and one special guest judge for SUV of the Year, sales and marketing veteran Mike Accavitti.
2017 MOTOR TREND Car of the Year Finalists
Twenty-three all-new or significantly updated cars for the 2017 model year were in contention for MOTOR TREND Car of the Year. After a week of exhausting testing and evaluation at Hyundai Motor Group's California Proving Grounds, nine finalists were chosen:
Audi A4
Jaguar XE
Cadillac CT6
Porsche 911
Chevrolet Bolt
Tesla Model S 60
Chrysler Pacifica
Volvo S90
Genesis G90
The Audi A4 delivers high marks for overall engineering, build quality, and technology that is unmatched in its class and price point. Volvo's S90 is closely on par with the German luxury players, with a smooth and refined ride. In the EV segment, the Tesla Model S 60 shows impressive handling with significant software upgrades for this year, while the Chevrolet Bolt delivers a benchmark electric vehicle that's compact, smooth, and provides impressive battery range at a mass-market price. For a loaded luxury sedan with all-wheel drive and virtually everything standard, Hyundai's Genesis G90 brings value that's tough to beat, while the Chrysler Pacifica defines functionality, with comfortable stow 'n go seats and a rear suspension that feels like a luxury sedan. Cadillac's CT6 presents an upscale and muscular exterior with a smooth two-liter engine, accurate steering, and firm brakes. Meanwhile, the Jaguar XE redefines the 'sport' in sport sedan, and the Porsche 911 has improved on its performance and status as one of the world's premier sports cars.
2017 MOTOR TREND's Truck of the Year Finalists
Based on testing staged from Fiat Chrysler Automobiles' Arizona proving ground, the three finalists for MOTOR TREND's 2017 Truck of the Year feature two manufacturers who represent excellence in a highly competitive category:
Ford F-150
Ford Super Duty F-250/F-350
Honda Ridgeline
Ford's offerings impressed the judges all around, with the F-150 powered by a new 3.5-liter twin-turbo V6 and 10-speed transmission and incorporating touches such as aluminum body panels, multiple camera views, and towing assistance. The Ford Super Duty F-250 and F-350 both feature a new Power Stroke diesel engine that makes both trucks powerhouses in the category. The third finalist, the Honda Ridgeline, leverages a unibody structure and independent rear suspension for smooth and precise handling.
2017 MOTOR TREND's SUV of the Year Finalists
More automakers are building crossover vehicles to meet consumer appetites, making our SUV of the Year contest that much more competitive. Our testing was staged out of Honda's recently renovated proving ground near Mojave, California, and after lengthy deliberation, six finalists were chosen from a field of 19 contenders:
Audi Q7
Mazda CX-9
GMC Acadia
Mercedes-Benz GLC
Jaguar F-PACE
Tesla Model X
Audi delivers an elegant Q7 with high-quality materials and top technology all around. Tesla continues to surprise and delight, bringing a high level of driver engagement with the Model X along with stunning performance. Mercedes-Benz impressed the judges with the GLC luxury SUV, outfitted with a high-end interior and strong turbo engine. The GMC Acadia brings a great long-haul vehicle that defines livability, with spacious second-row seating and cargo area. Mazda's upscale CX-9 impressed with sharp steering and perfectly tuned transmission, all housed in an elegant package that can accommodate seven adults. Rounding out the finalists, Jaguar's F-PACE redefines the sport-utility vehicle segment with an entry that drives and is styled like a sports car, but is also quite capable off-road.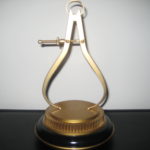 The event space at the Theatre at Ace Hotel will be codesigned by Woodson & Rummerfield's House of Design. The firm's hallmark California style is timeless and transcends many Los Angeles cultures, making it the perfect pairing for complementing the historic venue and 2017 MOTOR TREND experience.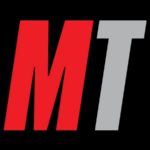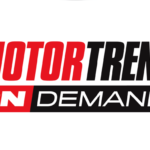 MOTOR TREND, a media brand of TEN: The Enthusiast Network, was founded in 1949 and is internationally recognized as one of the leading names in the automotive category. The MOTOR TREND brand is composed of MOTOR TREND magazine; the award-winning website MotorTrend.com; Motor Trend OnDemand subscription video on-demand service, Motor Trend Auto Shows; Motor Trend Audio; Motor Trend en Espaol; Motor Trend India; and the renowned Motor Trend Car of the Year, SUV of the Year, Truck of the Year, Person of the Year, and Best Driver's Car awards programs.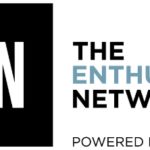 TEN: The Enthusiast Network is the world's premier transmedia network of enthusiast brands, such as MOTOR TREND, AUTOMOBILE, HOT ROD, SURFER, TRANSWORLD SKATEBOARDING, and GRINDTV. With more than 60 websites, 50 publications, 50 annual events, the Motor Trend OnDemand subscription video-on-demand service, as well as the world's largest automotive and action/adventure sports media platforms, TEN inspires enthusiasts to pursue their passions. For more information, visit enthusiastnetwork.com.