The debut of Swipie, the general consumer friendly version of the mobile developing platform, Swipe. Swipe is being joined by Neal Adams at the upcoming Stan Lees Los Angeles Comic Con, where they will also announce the winner of their exclusive Swipe Studio Creative Challenge.
By Scott Green
October 27, 2016
Swipe To Launch Swipie Design Platform Expressly For Consumers
From The Company That Introduced Swipe Studio For The Professional Design Community Comes A Fun and Innovative Digital Design Platform For Everyone
Swipe the design platform that is fast becoming embraced by professional designers as an industry standard for the creation of digital comics and graphic novels has launched Swipie, a version specially-made for the general market. With Swipie, viewers can explore all of the design work achieved via Swipe Studio and create their own remixes.
Swipie brings the fun and innovation of Swipe Studio to everyone, allowing users to view designs created with Swipe Studio and remix them in a fun and immersive app environment, said Satoshi Nakajima, the renowned software engineer and architect of Swipe Studio.
Please visit App Store to download Swipie app: https://itunes.apple.com/app/id1157808113?ls=1&mt=8
You can immediately enjoy the first Swipie contents as follow:
RYU AMBE WORKS : https://swipie.com/toon/5X9hFQD3gN
Jaywalkers v.5 by RYU AMBE:  https://swipie.com/toon/EIOI6tKK5V
TATE – Japanese Samurai sword fight form: https://swipie.com/toon/wBRX2p1QMn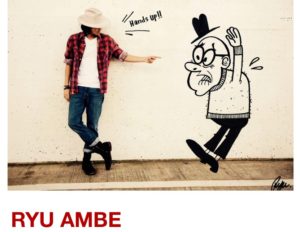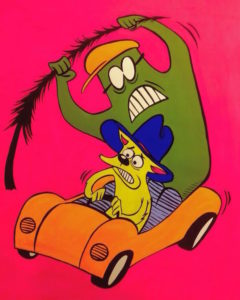 Illustrators and designers from legendary comic book artist Neal Adams (www.nealadams.com) to noted designer RYU AMBE (http://ryuambe.com/) are adapting Swipe Studio tools for their own creative works. Neal Adams will be introducing the next eagerly anticipated installment of Bucky OHare all created on the Swipe platform at the upcoming Stan Lees Los Angeles Comic Con, taking place October 28-30 at the Los Angeles Convention Center. Swipe, Inc. will release Neal Adams the very first Swipe Studio creative work, Bucky OHare on October 29, 2016!
Swipie is the Swipe app that enables consumers to peruse the Swipe Studio-based designs and work with them for the purposes of remixing.
As for Swipe Studio, Swipe, Inc. is recently announced Swipe Studio Creative Challenge and now underway. Swipe, Inc. is pleased to announce the first submission for Swipe Studio Creative Challenge:
https://studio.swipe.net/player/X0HpVjZRI7#0
The entry deadline for the promotion is Friday, November 18. To judge, download Swipie and click the like button on your favorites. Visit the Swipie app often as new creative works utilizing Swipe Studio are added regularly. Here are some initial Swipe Studio works to check at your computer (Of cause, you can SWIPE once you download Swipe Studio!)
Swipe Studio Creative Challenge applicants for will also have their works displayed at the Swipe Booth (#800) at Stan Lees Los Angeles Comic Con taking place October 28-30 at the Los Angeles Convention center.
Two award winners will be selected and receive global exposure for their design works, including visibility on Swipie, along with participating in media announcements and future Swipe conferences and exhibitions. Select awards applicants will have the opportunity to join in the Swipe/Neal Adams panel session taking place during Stan Lees Los Angeles Comic Con at 11a.m. of Saturday, October 29, 2016 at conference room 403A.
The brainchild of software genius Satoshi Nakajima the engineering architect responsible for Windows 95 and Windows 98 along with Internet Explorer versions 3 and 4 Swipe Studio provides for the ability to easily animate everything from emails to digital comics with media-rich digital elements and make use of animation, video, vector graphics as well as full audio for voice, music and sound effects on tablets and smartphones. Created to take full advantage of todays touch-enabled smartphone and tablet technology, Swipe eliminates the need for complex programming typically required to build animation or other forms of design content.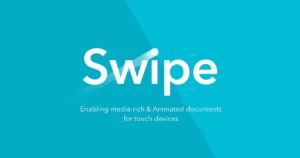 Headquartered in Tokyo, Swipe, Inc. is the parent company for Swipe, an open source platform embedding the full range of visual and audio media into digital documents for smartphones, tablets and other touch-screen devices. Swipe, Inc. Founder-Chief Technology Officer Satoshi Nakajima is recognized industry-wide as the lead engineer and architect of Windows 95 and Windows 98 which he created during his tenure with Microsoft. Visit Swipe, Inc. online at http://www.Swipe.net/