Production Begins on Facet4's Acceptable Risk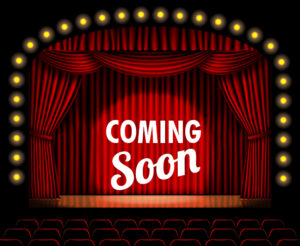 Saffron Pictures, Soho Moon and Facet4 Media Begin Production On
Acceptable Risk
New 6 Part Drama Series Starts Production
By Scott Green
October 25, 2016
Acorn Media Enterprises partners for U.S. rights;
Premiering as Acorn TV Original in 2017
Co-Producers Saffron Pictures, Soho Moon and Facet4 Media have begun principal photography on the six-part drama series Acceptable Risk in Dublin. The series is being co-financed by international distributor DCD Rights and U.S. partner Acorn Media Enterprises, which will feature the series US Premiere in 2017 on Emmy-nominated streaming service Acorn TV.
An official Ireland/Canada co-production, Acceptable Risk is a contemporary thriller set in the high stakes world of Big Pharma. Shooting takes place in Dublin and Montreal through to the end of December 2016. The original series is written by Emmy Award winner Ron Hutchinson (Traffic; The Ten Commandments & Murderers Among Us: The Simon Wiesenthal Story) and is being directed by Kenny Glenaan (Charlie; Paranoid; Noahs Ark & Wired).
International cast includes Elaine Cassidy (Harpers Island; No Offence), Angeline Ball (Mr. Selfridge; The Commitments), Lisa Dwyer Hogg (Waking the Dead; The Fall) and Morten Suurballe (The Killing; Vikings).
Acceptable Risk is being produced for RT by Siobhn Bourke and Kathryn Lennon of Saffron Pictures (Whistleblower) and James Mitchell of Soho Moon Pictures (Croupier) with funding from the Broadcast Authority of Ireland. Canadian Producers are Stephen Greenberg, Jamie Greenberg and Anna-Sue Greenberg all of Facet4 Media.
Weve been fortunate to work with a great writer, so that an impressive director and cast have come together. With our partners in Canada, we know we will deliver a high quality drama filled with intrigue and suspense. stated James Mitchell.
The level of talent on this project is exceptionally high, added Stephen Greenberg. We are delighted to be working together with Soho Moon and Saffron Pictures to bring an international co-production of this calibre to the worldwide marketplace.
Shane Murphy, Managing Director, Acorn Media Enterprises, said, With several gripping series already in production, Acorn Media Enterprises is thrilled to add a first-rate international thriller to our Acorn TV Originals slate.
About FACET4 Media:
FACET4 Media, is a highly innovative and enterprising television production, distribution and financing company with offices in Montreal & Toronto. Focused on the development and packaging of dramatic series and lifestyle programming, FACET4 has an impressive slate of properties currently in development.
About Soho Moon Pictures:
Recent notable successes include Dreams of a Life, directed by Carol Morley (Nothing has lingered in my mind like this Peter Bradshaw, The Guardian) and multiple award winner One Million Dubliners, directed by Aoife Kelleher (got such an emotional response [to the TV broadcast] its still trending on Twitter this morning The Daily Edge). Projects in development include Gothic melodrama Death and Nightingales (BBC) based on Eugene McCabes classic novel, adapted by Allan Cubitt (The Fall) and Citizen Lane a feature documentary to be written by Mark OHalloran (Viva) and directed by Thaddeus OSullivan (Into The Storm).
About Saffron Pictures:
TV drama credits include IFTA winners Whistleblower written by Rob Heyland and Love Is The Drug written and directed by Darren Thornton.
About RT:
Raidi Telefs ireann is the national public service broadcaster of Ireland. Acceptable Risk is commissioned by Head of Drama Jane Gogan and Executive Producer David Crean.
About Acorn Media Enterprises:
Acorn Media Enterprises (AME) is the UK-based development division for the Acorn brand of RLJ Entertainment, Inc. (NASDAQ: RLJE). AME projects make their U.S. Premieres as Acorn TV Originals on Emmy-nominated streaming service Acorn TV. Recent co-productions include British mystery series Agatha Raisin, a star-studded new adaptation of Agatha Christies A Witness for the Prosecution, Irish legal drama Striking Out, and British thriller The Level.