Hilariously Twisted GREENER GRASS | Trailer Premiere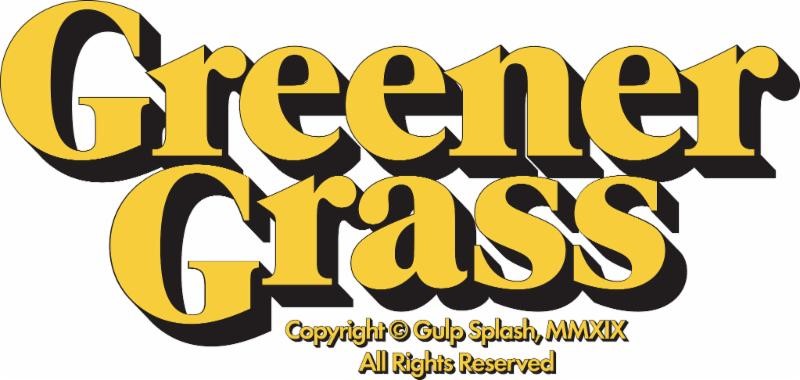 Hilariously Twisted GREENER GRASS | Trailer Premiere
Greener Grass trailer available now.
Opening on October 18th in New York and Los Angeles
Also available On Demand

PRESENTS
Written and Directed by Jocelyn DeBoer & Dawn Luebbe
Opening on October 18th in New York and Los Angeles
Also available On Demand


"Weird and wonderful. The best 'Saturday Night Live' movie that 'Saturday NightLive' never made. The most pleasant surprise of this year's Sundance."
– Peter Debruge, Variety

"Pretty freaking funny. Franz Kafka meets Serial Mom meets Edward Scissorhands somewhere on the edge of whatever alternative universe The Lobster was set."
– Leslie Felperin, The Hollywood Reporter

"Comedy gold. A maniacally manicured satire of the upper-middle class suburban lifestyle. It's fun and fucked up in the best way possible."
– Marisa Mirabel, Birth. Movies. Death.

"DeBoer and Luebbe have comedic instincts sharp enough to cut diamonds — and they've given us a jewel. They show that sublime visual beauty can
easily accompany belly laughs."
– Christian Blauvelt, Indiewire
Synopsis

In a day-glo-colored, bizarro version of suburbia where adults wear braces on their already-straight teeth, everyone drives golf carts, and children magically turn into golden retrievers, soccer moms and best friends Jill (Jocelyn DeBoer) and Lisa (Dawn Luebbe) are locked in a passive aggressive battle-of-the-wills that takes a turn into the sinister when Lisa begins systematically taking over every aspect of Jill's life—starting with her newborn daughter. Meanwhile, a psycho yoga teacher killer is on the loose, Jill's husband (Beck Bennett) has developed a curious taste for pool water, and Lisa is pregnant with a soccer ball. That's just the tip of the gloriously weird iceberg that is the feature debut from writers-directors Jocelyn DeBoer and Dawn Luebbe, a hilariously demented, Stepford Wives-on-acid satire destined to be an instant cult classic.

Starring Jocelyn DeBoer, Dawn Luebbe, Beck Bennett, Neil Casey, Mary Holland, D'Arcy Carden
About the Filmmakers

Jocelyn DeBoer and Dawn Luebbe are an award-winning writing and directing team based in Los Angeles. Both veteran performers at The Upright Citizens Brigade Theatre, Jocelyn and Dawn partnered in 2015 and formed Gulp Splash Productions. Their first feature, "Greener Grass," premiered at the 2019 Sundance Film Festival and was recently acquired by IFC Midnight. They wrote, directed, and co-star in the film alongside Beck Bennett ("SNL"), Neil Casey ("Ghostbusters"), Mary Holland ("Veep"), and D'Arcy Carden ("The Good Place"). "Greener Grass" is a dark comedy based on their 2016 SXSW award-winning short film by the same name. Following its premiere at the Clermont-Ferrand Film Festival in France, the "Greener Grass" short received a distribution deal with Canal + in Europe and Africa. Jocelyn and Dawn recently directed two episodes of TruTV's "Adam Ruins Everything". In 2017, they sold a television pilot to IFC. They have written and produced three short films which have appeared in over 70 film festivals worldwide. They won "Best Direction" for their short, "The Arrival" at Funcinema Crítica de Cine in Argentina. "The Arrival" also was named "Best International Short Film" at the Roma International Short Film Festival, "Best Short Film" in the Lounge Comedy Shorts program at the The Napa Valley Film Festival, "Best Comedy" at the Way Down Film Festival in Georgia, and the Audience Award at The Chicago Critics Film Festival.