Crusader Kings boardgame brings medieval power and intrigue to the tabletop!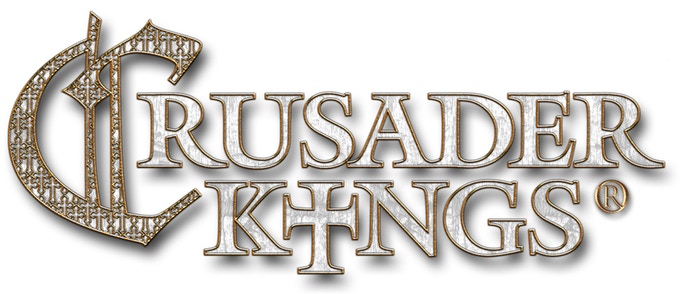 Crusader Kings boardgame brings medieval power and intrigue to the tabletop!
Modiphius are pleased to announce the release of
Cru
sader Kings
, a brand new boardgame based on the hit computer game from the makers of Tales from the Loop and Bloodlines 2, plus its first expansion, Counsellors and Inventions.
My King, the time has come. Your day is now. Are you ready to make your mark on History?
You are a Crusader King, striving for wealth and power across the continent. Across generations. Reshape the history of medieval Europe in your own image – if only that dimwitted son of yours set to inherit the throne doesn't spoil your grand plans…
To win, you will need to groom your family, build mighty castles, develop your dominion, be shrewd in the realm of diplomacy and intrigue, and use your vassals wisely to grow your wealth and military power. You must survive invasions, plots, plagues, crusades to the Holy Land – and marriage! Or at least have children or siblings standing by to take over the throne if your regent dies. Failure to raise a suitable heir can mean the end of your dynasty.
Character Focus. The game brings characters and dynasties to the forefront, using traits and events to develop the characters and the story.
Grand Strategy. Crusader Kings is a grand strategy game at heart, and so is the board game. To win, you will need to plan decades ahead and outwit your opponents.
Emergent Storytelling. Like the computer game, the board game has an events system (using cards) that interacts with the game mechanics to create unexpected and memorable story twists.
Steeped in History. The board game is based on historical characters and events of the Middle Ages, letting you relive – and change – the course of actual history.
Crusader Kings The Board Game – Councilors & Inventions
A set of 24 additional beautifully crafted plastic miniatures for Crusader Kings – The Board Game. These come in 12 unique designs that represent councilors and inventions in the game rules. The set also includes bonus rules that let allow players to send their councilors on missions in medieval Europe, rather than just staying home at the royal court! All miniatures are sculpted by Anton Angheluta.
About Modiphius Entertainment
Modiphius Entertainment is a London, England-based entertainment publisher of tabletop games and related hobby merchandise. The company launched its first game, the Achtung! Cthulhu Roleplaying Game, in 2013, followed by the Mutant Chronicles RPG, DUST Adventures RPG based on Paolo Parente's DUST universe, Infinity The Roleplaying Game based on the best-selling miniatures game, Conan, Adventures in Age Undreamed of, the official roleplaying game of Robert E Howard's barbaric universe, Matt Leacock's Thunderbirds, a cooperative board game based on the classic 60's show and the official Kung Fu Panda Boardgame.
Modiphius Entertainment seeks to inspire with its tales of heroism, adventure and courage. Modiphius also works to combat global child trafficking through raising awareness of and funds for Vision Rescue. For more information, please visit
modiphius.com
.
TM & © 2019 CBS Studios Inc. STAR TREK and related marks and logos are trademarks of CBS Studios Inc. All Rights Reserved.