LADY PARTS SCREENING AT THE 15TH ANNUAL, OSCAR-QUALIFYING HOLLYSHORTS FILM FESTIVAL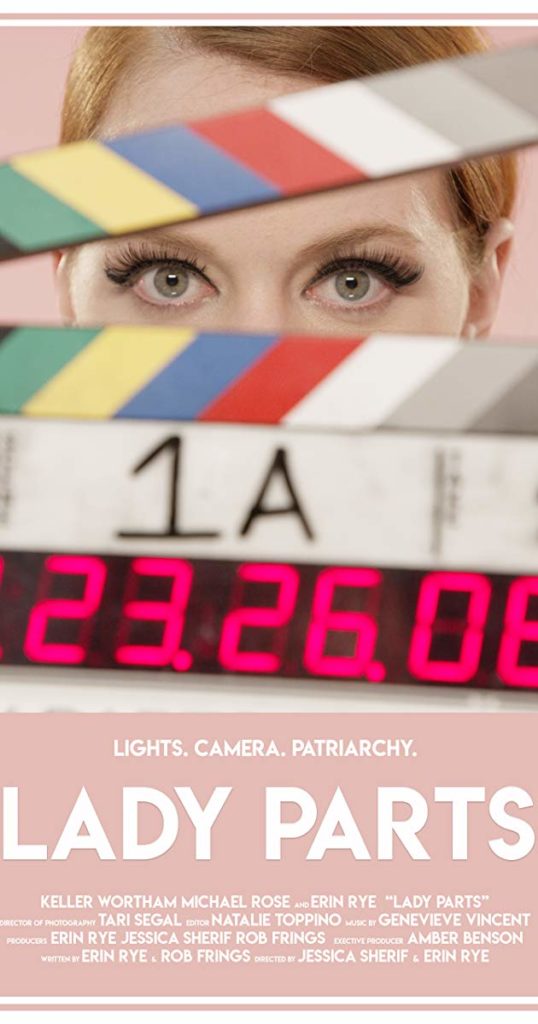 LADY PARTS SCREENING
AT THE 15TH ANNUAL, OSCAR-QUALIFYING HOLLYSHORTS FILM FESTIVAL
LADY PARTS Will play August 16, 2019 at the historic TCL Chinese Theatres in Hollywood
The team behind LADY PARTS is thrilled to announce that their comedic short film will be screening in competition at the Oscar-Qualifying HollyShorts Film Festival. The annual festival saw over six-thousand submissions for their landmark 15th Anniversary and will take place between August 8 – August 17, 2019 at the historic TCL Chinese Theatres in Hollywood, California.
"This film is incredibly personal to me because I drew from my own experiences in the entertainment industry to highlight some of the ways women have been made to feel small and alone in male-dominated fields. It's a natural extension of the #metoo and #timesup movements and has been resonating SO strongly with women from all walks of life who see themselves onscreen. Plus, what's funnier than gender equality, am I right?!"
-Erin Rye
Writer, Director, Producer, Tap-dancing Tampon
LADY PARTS follows Liz, a not-yet-famous actor who finally gets her big break only to realize the glass ceiling can also be a camera lens. Audiences can catch LADY PARTS on Friday, August 16 at 7:30pm.
See the trailer here: Lady Parts
Over 400 films will play throughout the 10-day festival. Winners will be announced on Saturday, August 17th at the Harmony Gold Theater in Los Angeles, with the three Oscar-Qualifying categories being Best Short Film, Best Live Action, and Best Animation Short. Last year's Best Short Film "Skin" went on to win the 2019 Academy Award® for Best Live Action Short.
For tickets and the complete schedule please visit: hollyshorts.com
#
About HollyShorts Film Festival (HSFF) #HSFF2019
The annual Academy Awards® Qualifying HollyShorts Film Festival will celebrate its 15th year in August 2019. HollyShorts (HSFF) brings together top creators, industry leaders, and companies and has launched many filmmakers into the next stages of their careers. HollyShorts, a regular on the MovieMaker Magazine Top 50 Festivals Worth the Entry Fee, also engages its community and spotlights short films year-round through monthly screenings, panels, and networking events. HollyShorts Film Festival will take place between August 8-17, 2019 at TCL Chinese Theatres 6 located at 6801 Hollywood Blvd, Hollywood, CA 90028.