Top Restaurant Openings For Fall 2016: New York City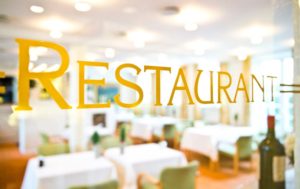 Top Restaurant Openings For Fall 2016: New York City
By Scott Green
August 30, 2016
Benoit
Address: 60 W 55th Street, New York, NY 10019
Opening: September 2016
This September, Alain Ducasses award-winning bistro Benoit will undergo an exciting renovation to unveil an updated restaurant & wine bar this fall. Open since 2008, the classic French bistro located in the heart of Midtown Manhattan will evolve to reflect a brighter, more contemporary design that puts it at the forefront of New York City dining culture, while still retaining its traditional Parisian essence. Guests can expect a marriage of elemental & innovative food and beverage offerings, ranging from the familiar to the unexpected.
Blue Ribbon Federal Grill at AKA Wall Street
Address: 84 William Street, New York, NY 10038
Opening: November/December 2016
Marking Blue Ribbons first non-Japanese project in the Financial District, the concept will follow the Blue Ribbon tradition of the no rules, something for everyone approach which has guided the Bromberg Brothers since the opening of their ground-breaking original SoHo location. Designed by long-time Blue Ribbon Restaurants collaborator Asfour Guzy Architects, the new restaurant will be located on the ground level of the newly opened AKA Wall Street, the first, luxury all-residential hotel in NYCs New Downtown.
Black Tap at The Blakely New York
Address: 136 W 55th St, New York, NY 10019
Opening: October 2016
Black Tap Craft Burgers & Beers newest venue, Black Tap at The Blakely New York, will bring award-winning burgers and world-renowned milkshakes from Chef/Owner Joe Isidori and Owner Chris Barish to Midtown this fall. The new menu will continue to pay homage to the classic American Luncheonette, with burgers ranging from the All-American, to the Californian turkey burger, to the Spicy Mexican made with chorizo, as well as a continuous list of burger specials. Black Tap at The Blakelys list of Crazy Shakes will include the original Cotton Candy, Sweet N' Salty, and Cookie Shake, with newcomers Sour Power and Brooklyn Blackout rounding out the menu. Following this opening, Isidori and Black Tap will release their first ever cookbook, Craft Burgers & Crazy Shakes from Black Tap, on sale to the public November 1, 2016.
L.A. Burdick Handmade Chocolates
Address: 156 Prince Street, New York, NY 10012
Opening: September 2016
L.A. Burdick will open its new location this September, at the corner of Prince Street and West Broadway in SoHo. This new location will offer signature drinking chocolate, European pastries, and small-batch bonbons, including the beloved chocolate mice and other whimsical seasonal delights such as penguins, turkeys, and snowmen. To celebrate the shops opening, L.A. Burdick will recreate one of the first chocolate bonbons imagined by founder Larry Burdick in the early years of the company, selling it for a limited time. L.A. Burdick Chocolates also has store locations outside of New York, in Boston, Cambridge, and Walpole, NH.
Bobs Steak & Chop House at Omni Berkshire Place
Address: 21 E 52nd Street, New York, NY 10022
Opening: Fall 2016
This Fall, Bobs Steak & Chop House will open at Omni Berkshire Place in the heart of Midtown Manhattan, bringing with the same exceptional dining and service standards instilled since the original Bobs opening in Dallas, Texas in 1993. Bobs Steak & Chop House is a traditional American Prime Steakhouse that has been recognized for its lively atmosphere, big drinks, fine wines and large cuts of the finest prime steaks, chops, and seafood.
Wok Chi
Address: 918 3rd Avenue (b/t 55th and 56th Streets), New York, NY 10022
Opening: Fall 2016
This Fall, Florida-based Wok Chi will expand to New York City bringing its fast-casual Asian stir-fry concept and fresh dim sum to Midtown East. This is the brands second location, with additional expansions in New York City, Florida and Dubai coming in 2016 and 2017. The 1,060 square foot, 15-seat restaurant will offer a lively and inviting atmosphere complete with custom made Wok light fixtures, bamboo accents and an open kitchen where guests can curate their own made-to-order bowls of Asian stir-fry classics. Guests will be able to pick from a variety of all-natural hormone-free proteins, fresh seasonal vegetables, and bases (white/brown rice, quinoa, egg noodles, whole wheat noodles). Sauces include options like Kung Pao, BBQ Black Bean, General Not-So-Toss and Ginger Sesame, among others. Wok Chi will also offer a Chi of the Day, a daily rotating special that on-the-go guests can pick up and take out right away. A selection of fresh made dim sum will include unique to New York items such as Spicy Shrimp and Avocado Summer Rolls; Duck Confit Spring Rolls; fresh and hearty salads, as well as signatures like the Warm Coconut Custard Dessert Bun. Wok Chi defies Chinese take-out misconceptions with its healthful and flavorful stir-fry classics, clean ingredients, fresh dim sum, and desserts promising no batter, just what matters, and bringing good energy (Chi) and a great experience to its guests. To celebrate the grand opening, Wok Chi will be offering $5 bowls from 11:00AM-2:00PM, Tuesday through Thursday, with all proceeds benefiting the Food Bank of New York City.
Source courtesy ofBULLFROG + BAUM