Scream Queen Caroline Williams Signs With Coolwaters Productions LLC For Appearances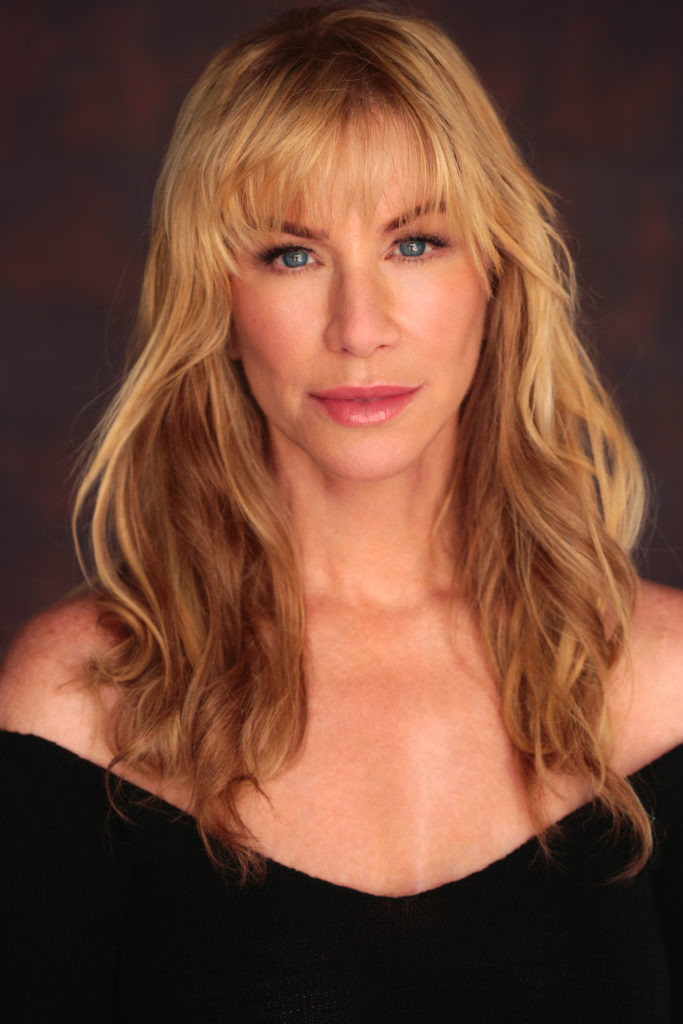 Scream Queen Caroline Williams Signs
With
Coolwaters
Productions LLC For Appearances
Scream Queen Caroline Williams has just signed with CoolwatersProductions LLC to be represented exclusively for appearances and autograph signings worldwide. Coolwaters Productions LLC is the crème de la crème of appearance agencies, working with the biggest celebrities in the world of television, film, voice over and comic books, including Harrison Ford, Billy Dee Williams, Doug Jones, Selma Blair, Kirstie Alley, John Ratzenberger, Ernie Hudson, Noah Wyle and many, many more.
Caroline Williams began her career in Texas, co-starring for revered cinema master Louis Malle is his Corpus Christi-based film, Alamo Bay. She worked opposite stars Ed Harris and Amy Madigan in what was her first feature film, after only six months of training at the Studio For Actors, under the tutelage of Chris Wilson. She had established herself in the Texas movie marketplace doing commercials, industrial films and voiceover work.
Following Alamo Bay, she moved to Dallas and furthered her career, with co-stars in The Legend of Billie Jean (dir. Matthew Robbins) and Getting Even (Dir. Dwight Little).
When Tobe Hooper and L.M. "Kit" Carson began casting for the sequel to Hooper's iconic The Texas Chainsaw Massacre, they discovered the punkass actress, who ran screaming down the hallway of the casting office. She burst into the room, pulled the chairs from beneath the duo and played the brief dialogue, while huddled in a corner. In that often told moment, she won the role from 440 actresses from both coasts.
Caroline's career has continued to grow with guest starring appearances on TV and leads in films such as (written by Adam Green, directed by BJ McDonnell), Contracted (dir. Eric England), Halloween 2 (dir. Rob Zombie), Greenlight (writer Eric England, dir. Graham Denman), Verotika (dir. Glenn Danzig) and many other hit tv shows and movies.
Coolwaters Productions LLC's President, Derek Maki, worked for Icons Authentic Replicas (a company mainly known for creating prop replicas from various films ) heading up their celebrity representation division from 1997-2000. The MEN BEHIND THE MASKS was the ORIGINAL & fully licensed actor appearance and autograph division of ICONS. Derek worked directly with Lucasfilm LTD. to provide authentic images from the archives to be autographed by actors from the films! ICONS worked with 6 actors to start; Dave Prowse (Darth Vader), Kenny Baker (R2-D2), Warwick Davis (Wicket), Jeremy Bulloch (Boba Fett), Peter Mayhew (Chewbacca) and Anthony Daniels (C-3PO). Derek then went on to obtain Billy Dee Williams and Mark Hamill for the roster as well! The company went bankrupt in 2000. Two of its former clients, Billy Dee Williams and Warwick Davis, contacted Mr. Maki directly and asked him to exclusively represent them for appearances and signings for various conventions, including third party autograph deals. With the vast knowledge he had acquired and his two clients, not to mention several convention promoters constantly calling him looking for more actors to book, Mr. Maki created a fully licensed Management & PR firm,
Coolwaters Productions LLC. Coolwaters currently holds two licenses in the state of California and is also part of the official managers roster in Hollywood and is also listed on www.imbd.com. Coolwaters Productions LLC now organizes personal worldwide appearances for its clients. They also seek out and solicit other jobs for its clients, including product endorsements, seminars and autograph deals for large companies, such as TOPPS and DONRUSS trading cards. Other companies who have utilized Coolwaters services include Master Replicas, Disney and Toynami's Cinematheque. Coolwatersmanages over 90 clients that includes actors, directors & behind the scenes talent (including Academy Award Winners) with 50+ booked exclusively to Coolwaters Productions LLC for their appearances, signings, seminars and red-carpet events.
Mr. Maki has a staff of 7 part-time employees and a home office in Los Angeles, CA as well as official company reps in Mexico and Europe! The goal is to bring celebrities face to face with the reason for their careers……the fans!
To book Caroline Williams for an appearance contact CoolwatersProductions by going to https://www.coolwatersproductions.com
Follow Coolwaters Productions on the web:
Twitter @coolwatersprods
Facebook https://www.facebook.com/coolwatersprods/
Instagram https://www.instagram.com/coolwatersprods
The official website for Caroline Williams may be found at https://www.CarolineWilliamsActress.com
Follow Caroline Williams on the web:
Twitter @willicaroline
Instagram https://www.instagram.com/willicaroline