WeQ Launches Influencer Agency that Offers Endorsed Native Ad Campaigns on YouTube, Instagram & TikTok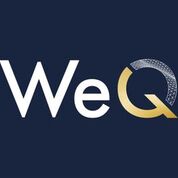 WeQ Launches Influencer Agency that Offers Endorsed Native Ad Campaigns on YouTube, Instagram & TikTok
WeQ, a leader global mobile advertising, launches an international influencer marketing agency, WeQ INFLUENCERS to unlock new marketing channels.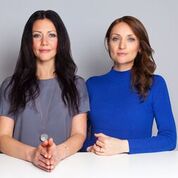 Co-founders, Elena Kutsopal and Olga Wese join forces as Managing Directors of WeQ INFLUENCERS, to leverage their successful track records in digital marketing, gaming, advertising sales and social media branding. Prior to joining WeQ, Kutsopal co-founded the European office of Mail.ru, and has held leadership positions at Cheetah Mobile (musical.ly), Glispa, Gala Networks, Booking.com. During her time at Glispa, she is credited with establishing gaming and full-circle agency services business units. Following that, she ran the first influencer video campaigns on musical.ly (TikTok)/ IG for renowned EMEA brands and entertainment/gaming companies. Meanwhile, Wese first helped bringing games to Facebook Messenger at SOFTGAMES, by setting up collaborations between brand agencies and the social messenger platform. She then ran influencer performance campaigns on YouTube and Instagram at scale for both mobile and PC games, while working at PlayCom.
Influencer marketing is booming with a projected $10 billion to be invested in endorsed ads in 2019. What sets WeQ INFLUENCERS apart is that on top of branding, they also focus on tracking, attribution and KPI-driven results, to offer high-impact results that will reach 100 million highly-targeted users in 2019.

Markus Malti, Managing Director of WeQ, said: "WeQ INFLUENCERS leverages our market expertise to deliver the most impactful and scalable influencer campaigns for global brands."

Kutsopal said: "By bringing our mobile marketing expertise and deep knowledge of social media platforms to WeQ INFLUENCERS, we can help brands and app developers engage with high quality consumers across a wide array of key markets, through a fully transparent marketing approach – even by allocating conservative budgets, as we think this channel should be affordable to everyone."

Wese said: "We've created a truly unique and effective way for advertisers to reach users where they're most engaged, unlock new marketing significant channels and maximize return on ad spend in influencer marketing. By leveraging influencers' personal brands and connecting their communities with products across multiple social networks, we are able to deliver true engagement and transfer the loyalty from the influencer onto the product. We're looking forward to customer response following the launch of our WeQ INFLUENCERS agency."

To learn more about WeQ INFLUENCERS, visit weq.com/influencers

About WeQ INFLUENCERS
WeQ INFLUENCERS creates influencer marketing endorsement campaigns that place your brand in front of targeted social media audiences globally. As the social marketing division of WeQ, a leading mobile advertising company based in Berlin, we deliver impactful and scalable campaigns on YouTube, Instagram and other significant social networks.

About WeQ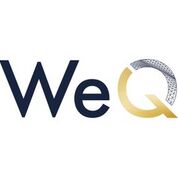 WeQ is a mobile advertising and branding company, achieving measurable results for clients worldwide. Headquartered in Berlin with an office in San Francisco and a global footprint in Tokyo and Seoul, WeQ builds mobile branding and mobile performance campaigns for media agencies and brands. The motto "Built by experts, powered by technology" is embedded within every facet of the organization, from campaign management to optimization. WeQ uses its innovative in-house technology, which is continually developed by machine learning experts, developers and data scientists. Behind WeQ are 100 technology and marketing professionals from more than 30 nations. This combination of human expertise and technology ensures the success of WeQ's premium mobile advertising and branding campaigns, which are scaled across 180 markets worldwide. For more information visit www.weq.com.