HOLLYWOOD COMEDY SHORTS FILM FESTIVAL, PRESENTED BY LAUGH FACTORY, ANNOUNCES THEIR FULL LINEUP

HOLLYWOOD COMEDY SHORTS FILM FESTIVAL, PRESENTED BY LAUGH FACTORY, ANNOUNCES THEIR FULL LINEUP
The CollegeHumor Original Series "Downbeat" Will Open The 4th Annual Showcase Happening From April 19-21, 2019
hollywoodcomedyshortsfilmfest.com
The organizers of the Hollywood Comedy Shorts Film Festival (HCSFF) are thrilled to announce their full festival lineup. Over 200 of the world's top short comedies have been selected to screen at this year's 3-day event. The highly anticipated CollegeHumor Originals' series Downbeat will open the 4th year with two exclusive episodes. Laugh Factory will once again be presenting the Opening Panel, "The State of the Business: The Explosion of Short Form Comedy."
Short form content has never been more celebrated and has rapidly become the "back door" way to get a feature or tv series fully produced. With companies like HBO, Netflix, Amazon, and of course HCSFF's partner Bitpix streaming short films, the need has also never been greater. HCSFF is leading the charge by offering a festival exclusive for comedy. Each selected film will premiere on Bitpix after the festival for a limited time, while the winners of each Awards Category will be highlighted on the platform.
The Opening Panel, presented by HCSFF and Laugh Factory, will focus on the explosion of short form comedy. Moderated by Digital LA's Kevin Winston, the esteemed panel includes Michael Schaubach, Director of CollegeHumor, Luke Kelly-Clyne, Executive Producer/Head of Development at Big Breakfast, Graham Wallace, Creator/Writer/EP of the new series Downbeat, and Jason Sorenson, Twitch Showrunner, with more to be announced.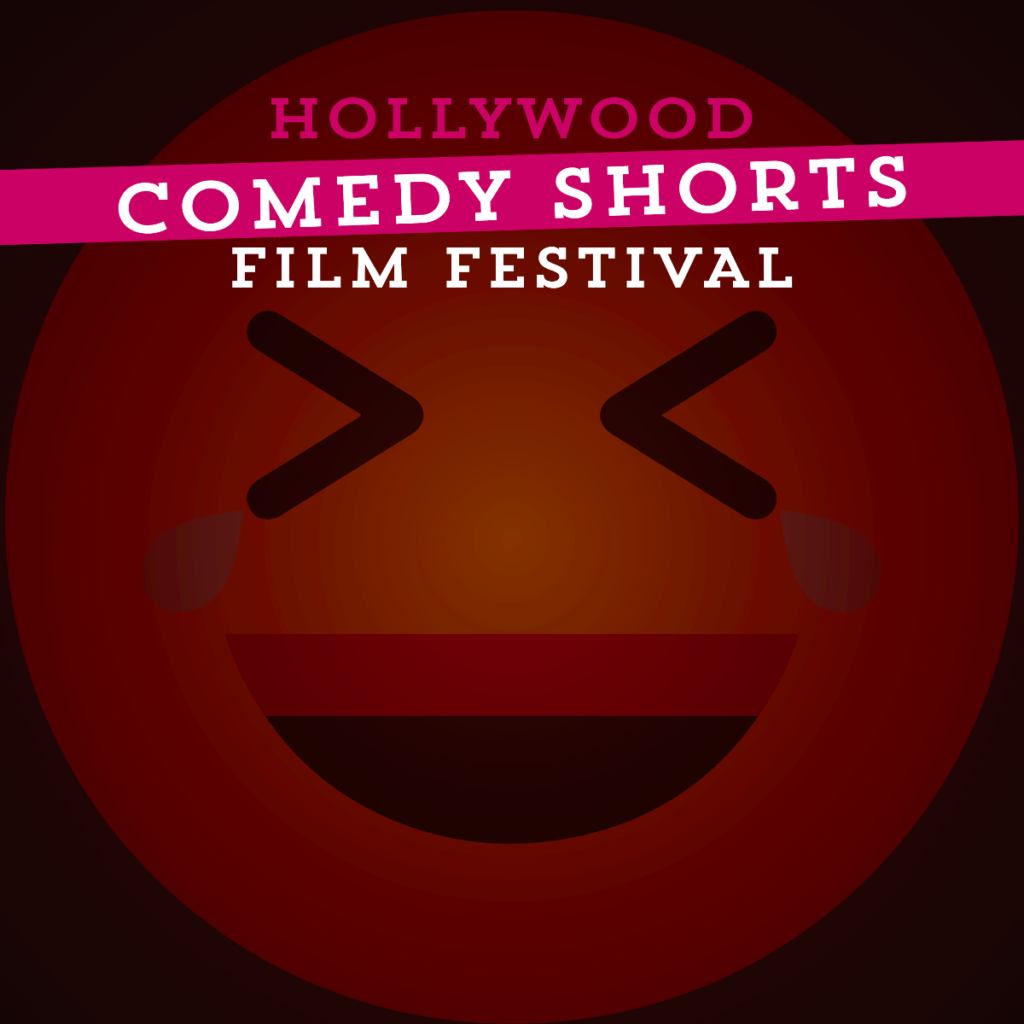 The Full Schedule Lineup Is:
FRIDAY, APRIL 19, 2019
Laugh Factory | 8001 Sunset Blvd, Los Angeles, CA 90046
2:00PM – OPENING PANEL PRESENTED BY LAUGH FACTORY
The State of the Business: The Explosion of Short Form Comedy
3:00PM – OPENING DAY RECEPTION
SATURDAY, APRIL 20, 2019
TCL Chinese Theatres 6 | 6801 Hollywood Blvd, Hollywood, CA 90028
12:00PM – ALTERNATIVE COMEDY
(The Chirping, T.T.A., "Only A Movie!", H. Kink "Its Yours", WelCum To Hollywood, The Pet Peeve Police, Luchador, The Fisherman, Greenkeeper, Wipe, The Bettles, The Puppet Master)
2:30PM – ROMCOM
(All The Single Ladies!, Behind Closed Doors., Maggie, Vendors, Summer Of Connor, Tik Tok, Cold, The Mingle, Mrs Murphy's Confession)
5:00PM – WEBSERIES
(The Amazing Gayl Pile, Dating Now, Myrtle & Willoughby, Millenial Rules, Hooked, Technically Single, Timber The Series, Step into my Office, Customer Reviews, The Tanner, Think)
7:30PM – PRIMETIME
(Broken Sidewalk, Curious Georgina, Vanishing Act, Down Beat, Peaked In High School, Notes From Melanie, Behave, Kids, I'm F%$#ing Fine, Think)
10:00PM – DARK COMEDY
(Peggy, Amy's In The Freezer, Blue Diamond, Rubes, Party Favor, Sorry, Not Sorry, Cheat Day, O.I., White Guys Solve Sexism, Your Call Is Important To Us, Jackrabbit)
SUNDAY, APRIL 21, 2019
Laugh Factory | 8001 Sunset Blvd, Los Angeles, CA 90046
12:00PM – SPOOF
(Message From The Future, The Most Interesting Man In Show Business, Big Balls, Get The Sun, The Drop Off, Buy The Dip, Death of an Android, Characters, Call Me By Your Maid, The Lightsaber Maker, Sergey's Fortune, Cop-Doc, Itsy Bitsy, Nuclear Knack Knacks, Poop At Your Place, Internet Court)
2:30PM – CRINGE
(Stuffed, La Merde, Oysterman, Anything for You, Abby, How To Apply For A Sexual Position, A Hole In The Stomach, Untitled Chat Show, This isn't Me, Weird Shit, Cash Stash, Inside Joke, A Dog's Story)
5:00PM – HORROR COMEDY
(Mondays, Drip, This Will End Badly, We Accept Cash, Cursed, Trick or Treatment – Healing Old Wounds, The Professional, Dan Brings Home A Cat, Finley , Look Out, LA, This Bra Is Killing Me)
7:30PM – DARK COMEDY II
(Terrorists Anonymous, Writer's Workshop, Cleaning Woman, Sugardaddy, Holding, Smoked, Bonded, Hans, Galecki & Sons, The Other Side with Valerie Hope, The Cuckoldress)
10:00PM – AWARDS CEREMONY
For more more information and to buy tickets please visit: http://www.hollywoodcomedyshortsfilmfest.com
#
About Hollywood Comedy Shorts Film Festival Presented by Bitpix
Friday, April 19 – Sunday, April 21, 2019
http://www.hollywoodcomedyshortsfilmfest.com
Hollywood Comedy Shorts Film Festival, presented by Bitpix and The Laugh Factory, highlights short comedy, web series, Rom Coms, Cringe, Midnight Alternative, TV episodic, Comedy Screenplays, and Dark Comedy shorts with the goal of screening the best comedic content from around the world for a Hollywood industry audience! The festival will take place at the world famous TCL Chinese 6 Theatres in Hollywood, four days of screenings, filmmaker Q and A's, panels, parties, and the awards party! Accepted films have the opportunity for distribution and participation on our online fest powered by Bitpix. Opening panel and reception will take place at the World Famous Laugh Factory.