A Chilling Gift For The Holidays: Download "SNOW" By Horror Author Howard Odentz for FREE On Amazon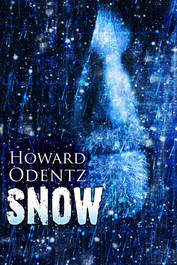 A Chilling Gift For The Holidays: Download "SNOW" By Horror Author Howard Odentz for FREE On Amazon
A Chilling Gift For The Holidays: Download SNOW By Horror Author Howard Odentz for FREE On Amazon today!!!
Words to live by: Never steal from a drunk in the woods.
An epic and sudden blizzard is blanketing Mount Tom Regional High School . . . in October. A dangerous man is stalking the hallways, and three teens harbor a secret that may get everyone killed if they don't figure out how to stop the snow and the rampage.
Download your free copy of this short today. You'll never look at a snow flake the same!
Author and playwright Howard Odentz is a life-long resident of the gray area between Western Massachusetts and North Central Connecticut. His love of the region is evident in his writing as he often incorporates the foothills of the Berkshires and the small towns of the Bay and Nutmeg states into his work. The mysterious has always played a major role in Howard's writing. He is endlessly fascinated with the psychological aspects of those who are thrown into thrilling or otherworldly circumstances.
Read Howard's other works including the newly released short BONES, as well as the young adult and emerging adult zombie trilogy DEAD (a LOT), WICKED DEAD, and DEAD END, the disturbing jaunt BLOODY BLOODY APPLE, the psychological thriller WHAT WE KILL, and the wildly creepy collection of twenty-six short stories about murderous children called LITTLE KILLERS A to Z.
Download your FREE copy of SNOW on Amazon here:https://www.amazon.com/Snow-Howard-Odentz-ebook/dp/B01MYZSQRW/ref=sr_1_1?ie=UTF8&qid=1543944422&sr=8-1&keywords=snow+howard+odentz
Howard Odentz can be found at http://www.howardodentz.com/
Follow him on Twitter @HowardOdentz