Review and Interview for R.H. Norman's short film Hajji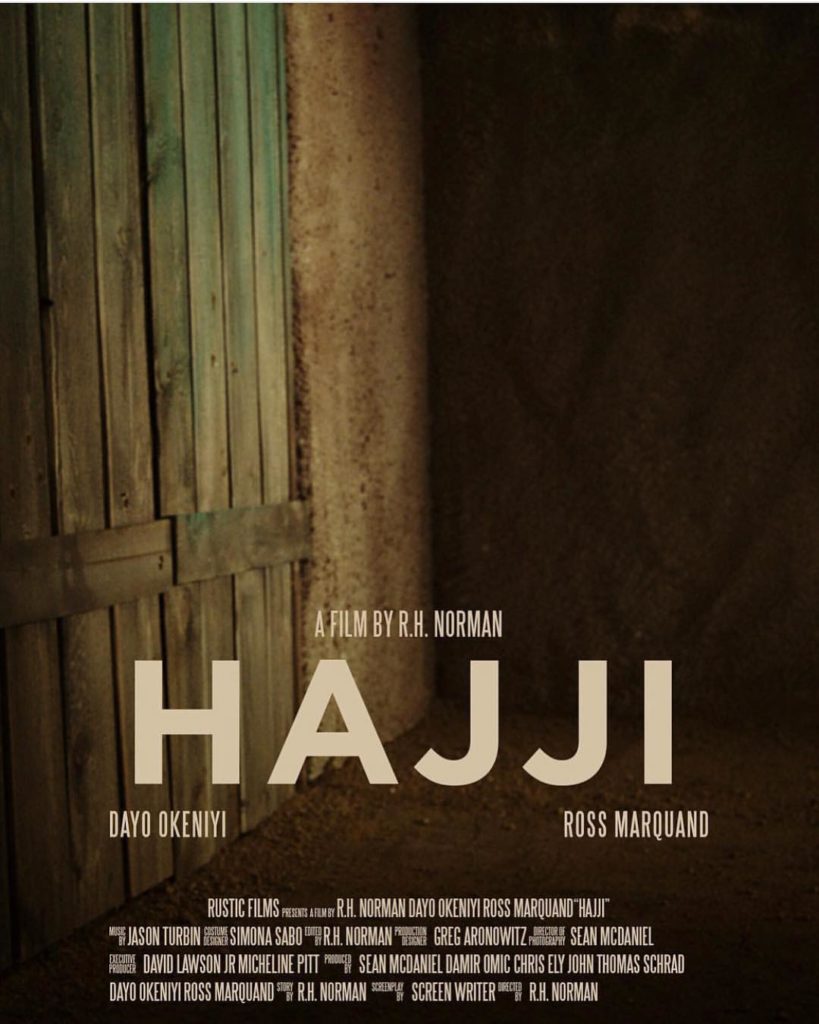 Review and Interview for R.H. Norman's short film Hajji
By Scott Green
November 19, 2018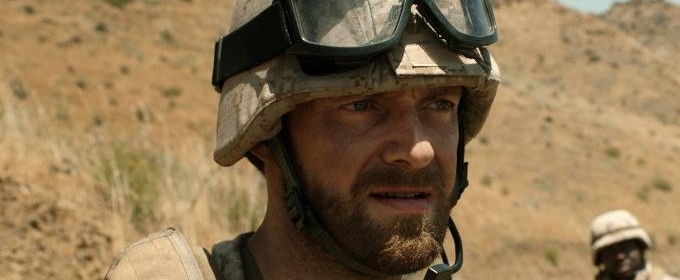 The story:
Ross Marquand (The Walking Dead) plays a soldier who in a reality-based conflict zone in Hajji, an inspired-by-true-events short which explores the cycle of violence caused by modern warfare in the Middle East.
Written and directed by R.H. Norman, the story follows two soldiers, played by Marquand and actor Dayo Okeniyi (Hunger Games, Shades of Blue), and their interaction with a local family, which culminates in an unfortunate act of unspeakable violence. The film is produced by David Lawson Jr., a U.S. Air Force veteran who served in Iraq and Afghanistan and was drawn to the project by its unique perspective on war.
Norman, who was mentored by Werner Herzog and whose other short films include "Gusano" and "Mulberry", is also known as a producer, editor, storyboard artist and colorist. "Hajji" also stars Maddie Rien, Ray Haratian (Argo), Dajan Ahmad, Bahara Golestani, and Rajeev Chhibber. In addition to producers Okeniyi, Marquand, Lawson, and Norman, the film was produced by Micheline Pitt, Sean McDaniel, Christopher Ely, Damir Omic, and John Thomas Schrad of ReKon Productions.
Review of Hajji:
Hajji is a film about a difficult subject matter, and it handles it very well. The film takes place during the fighting in the Middle East and shows how the cycle of violence, that occurs in these wars, escalates into increasing violence, which concludes with everyone paying the ultimate price, either physically or emotionally. This is not a light film, but if you get the chance to see it, I recommend that you go and see it.
Interview with R.H. Norman:
Q: I thought Hajji was a good film that said a lot in a short time. What was the inspiration behind Hajji?
R.H. : "Hajji" was inspired the real-life Haditha Massacre in Iraq, which moved and disturbed me in equal measure when I first learned about it. More than anything, we wanted to tell a balanced story with greater attention to the perspectives of Middle Eastern characters. In too many modern war films, the focus lies solely on the Western soldier's burden, with Arab characters shortchanged as a monolithic threat. We aimed for a more nuanced depiction of war in which every killer is a victim and every victim a killer.
Q: What kind of feedback are you receiving from Hajji?
R.H.: We've been fortunate enough to screen at some fantastic festivals, including Dances with Films and Hollyshorts, and look forward to reaching a wide audience with an online release. The best feedback we've received is that multiple viewers have been moved to tears during screenings. Our goal was to create genuine emotional reactions, and it was gratifying to see that happen in person.
Q: How did the cast and crew handle the tough subject matter of this movie?
R.H.: Much preparation! And in the case of Bahara Golestani, life experience. We were fortunate enough to work with two incredible pros in Ross Marquand and Dayo Okeniyi as our leads, both of whom came to set fully prepared for the roles and the emotional weight of the story. The child actors did extensive homework and research exercises to learn the backstories and cultural practices of the characters they portrayed. Both Maddie and Dajan took the responsibility of representing other cultures seriously and devoted themselves to several weeks of work.
Bahara actually grew up in Afghanistan before being forced to flee as a refugee. Beyond her performance, she was critical in helping guide the cultural elements including the interactions between the Afghan family members. Bahara lost family members in Afghanistan, so this became a very personal film for her.
Q: I see that you have worn many hats during your career; writer, producer, director, editor. Do you have a preference for one over the others, or do you want to keep trying to do as many as possible?
R.H.: My director side is always at war with my editor side and vice-a-versa. Both of them want to fire me as a producer. All jokes aside, the more I learn about editing, the more informed I am as a director in what I need need to bring home every day. There's no better teacher than having to suffer the pain of my directing mistakes while editing. Storyboarding, directing, and editing my own films also lends itself to efficiency: despite the ambitiousness of the shoot, we wrapped every day of "Hajji" ahead of schedule.
This was also a trait instilled in me by Werner Herzog, who emphasized self-reliance in all aspects of film production while mentoring me. Sometimes the only head to hang a hat on is your own.
Q: What are the advantages and challenges in working in a short film?
R.H.: Unlike a feature, short films allow zero latitude for mistakes. A 10-15 minute runtime demands that everything is executed competently or the whole work unravels. This is particularly true in the case of shorts like "Hajji" where failure to do justice to the sensitive subject matter could result in an offensive film. The best advantage to a short film is that you don't need an army of financiers and producers to get them off the ground. It's also easier to convince someone to watch a 10 minute film than a 90 min. low budget feature in many cases.
Q: Do you see yourself moving to writing and directing in more feature length films?
R.H.: Yes! I'm in the process of shopping various scripts as we speak and hope to start production of my first feature next year.
Q: Where can people watch Hajji?
R.H.: We'll be launching online soon!
Q: Are there any other mediums you'd like to work in, such as documentaries, animated, tv, webisodes?
R.H.: My current focus is on narrative features, however I have an idea for a music documentary with heavy stop motion animation integration. I'm also working on several pilot scripts for TV miniseries, which I tend to prefer to open ended, serialized television.
Q: Do you have any upcoming projects you'd like to let us know about?
R.H.: I'm currently running a Kickstarter for a gothic fantasy short film and book project called GRUMMY, which I'm co-creating with my wife, Micheline Pitt. We're fortunate enough to be working with an all-star roster of artists and creatives, including effects legend Kevin Yagher (Child's Play, A Nightmare on Elm Street) who is both producing and handling all creature effects on the film. This is a special and important project that tackles difficult social problems through the lens of fables and fairy tales. And we're 50% funded with two weeks to go! Please check out our Kickstarter campaign at http://Www.grummymovie.com!