What's New at Buffer Festival + Wong Fu Productions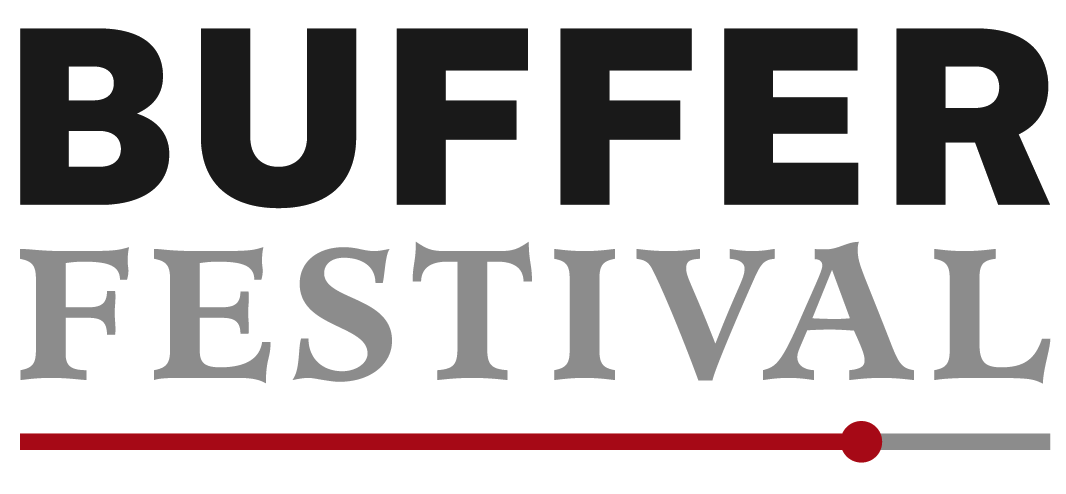 BUFFER FESTIVAL RETURNS WITH BRAND NEW PROGRAMMING AND A STELLAR ARRAY OF TODAYS
HOTTEST DIGITAL CREATORS
Entering its 6th year, the Festival continues to raise the bar as it hosts the most unique voices of YouTube and top industry leaders this September in Toronto.
It is clear that the media landscape is evolving at an infinitely faster pace than ever before. What have been considered traditional forms of entertainment have come to terms with their need to integrate with newer platforms. YouTube content creators are continuously crossing over from the digital space and becoming prominent key players in the entertainment industry, like Jimmy Wongs recent casting in Disneys live-action Mulan and the success of the hit indie Eighth Grade, written and directed by Bo Burnham, who launched his career making funny YouTube videos. Always pushing the envelope, Buffer Festival returns this year with a dynamic program of screenings and events that will reflect this current landscape. Continuing its commitment to promote and celebrate digital content of the highest quality, Buffer Festival will host some of todays top industry leaders and most acclaimed YouTubers in Toronto during its annual showcase of world premieres.
As previously announced by Tubefilter, Buffer Festival will unveil its new Insight Series, a fresh take on the Festivals esteemed Industry Day, with the participation of YouTubes Rohit Dhawan, Lucasfilms Mickey Capoferri, and Patreons Jack Conte. Through various keynotes, debates, and fireside chats, Insight Series looks to provide attendees with inspiration and relevant insights. Other important changes to this years Festival include the introduction of new and more inclusive screening categories, such as Empowerment and Acceptance. Past popular categories, such as Vloggers and Travel, have now evolved into Documentaries and Mockumentaries, just like some vlogs themselves have developed into solid short films with meaningful stories, evocative cinematography, and impressive production value.
Throughout the last six years, Buffer Festival has brought to Toronto hundreds of the most original and inventive digital creators in the world, and this years guest list is more impressive than ever. New-timers include cutting edge filmmakers like Wong Fu Productions, whose work smartly addresses relevant cultural and social issues in Asian-American communities. Fresh from her debut at Buffers inaugural Los Angeles event in May, beloved YouTube comedian Anna Akana (Ant Man, Hello My Name Is Doris) will attend her first Toronto edition as a featured creator. The comedy troupe Valleyfolk, from the members of the popular disbanded channel SourceFed, will be premiering brand new work at the Festival; their first since their successful launch on Patreon earlier this year. As well as Canadas very own Stef Sanjati, one of the fastest rising YouTube stars and a trailblazer at raising awareness on important LGBTQ+ issues, will also be making her first Buffer appearance.
One of the most sought after events at the Festival, the Buffer Festival Awards Gala, returns and will resume its commitment to each premiered video to be eligible for every sponsored award; a distinctive feature that has been with the Festival from the beginning. The Festival has added a Performance award to commemorate creators on-screen talent as well as the Canadian Award of Excellence which will recognize the work of Canadian digital creators.
Some highlights in this years Festival include:
Thursday September 27th – Insight Series
Glenn Gould Studio, 250 Front St W, Toronto, ON M5V 3G5
Inspiring and educational industry insights featuring keynotes and fireside chats from established creators and brands who get it. Tickets include lunch.
Insight Series passes are $99
Friday, September 28th- Screenings
St Lawrence Centre for the Arts, 27 Front St E, Toronto, ON M5E 1B4
5 PM – 8 PM: Empowerment and Acceptance
8 PM – 11 PM: Documentaries and Mockumentaries
Saturday, September 29th- Screenings
St Lawrence Centre for the Arts, 27 Front St E, Toronto, ON M5E 1B4
11 AM – 2 PM: LGBTQ+
2 PM – 5 PM: Comedy
5 PM – 8 PM: Music
8 PM – 11 PM: Short Films
Sunday, September 30th – Creator Day/ Awards Gala
St Lawrence Centre for the Arts, 27 Front St E, Toronto, ON M5E 1B4
10 AM- 3 PM: Creator Day
Educational discussions and workshops aimed at elevating aspiring and up-and-coming digital creators. Teaching tangible knowledge to help step up your video-making and online channels.
Creator Day is free to attend for any ticket holder.
6 PM – 8 PM: Awards Gala Red Carpet
The largest red carpet of the festival for attendees to meet and interact with all featured creators of the festival. The Awards Gala Red Carpet is free to attend.
9 PM – 11 PM: Awards Gala
Exclusive to the Toronto event, the Excellence Awards of Buffer Festival bring recognition to those creators who push the artistic, intellectual, and technological boundaries of what is achievable on today's digital platforms.
ABOUT BUFFER FESTIVAL
Buffer Festival is an annual showcase of video premieres, bringing the most acclaimed digital creators and their audiences together. Now in its 6th year, Buffer Festival continues to support and elevate today's acclaimed digital creators, help educate up-and-coming creators, and believe that strong relationships between creators, brands, and industry can pave the way for a powerful future. The festival includes a variety of programming, including a red carpet gala and premiere screenings, with YouTubes highest quality content on full display.
Buffer Festival is proudly created and organized by Canadian YouTubers and entrepreneurs Corey Vidal, Corrado Coia, Saskia Vanell, and Samantha Fall who have been an active part of the YouTube community since 2006. The four-day festival will be from September 27-30, 2018 at the St. Lawrence Centre for the Arts located at 27 Front St East, Toronto, Ontario M5E 1B4.
For more information visit: https://bufferfestival.com
Copyright 2018 Gidget PR, All rights reserved.