USA's "Unsolved: The Murders of Tupac and Notorious B.I.G" Set For Mammoth Film Festival Premiere

USA'S NEW SERIES UNSOLVED: THE MURDERS OF
TUPAC AND THE NOTORIOUS B.I.G. TO HAVE ITS
WEST COAST PREMIERE AT INAUGURAL MAMMOTH
FILM FESTIVAL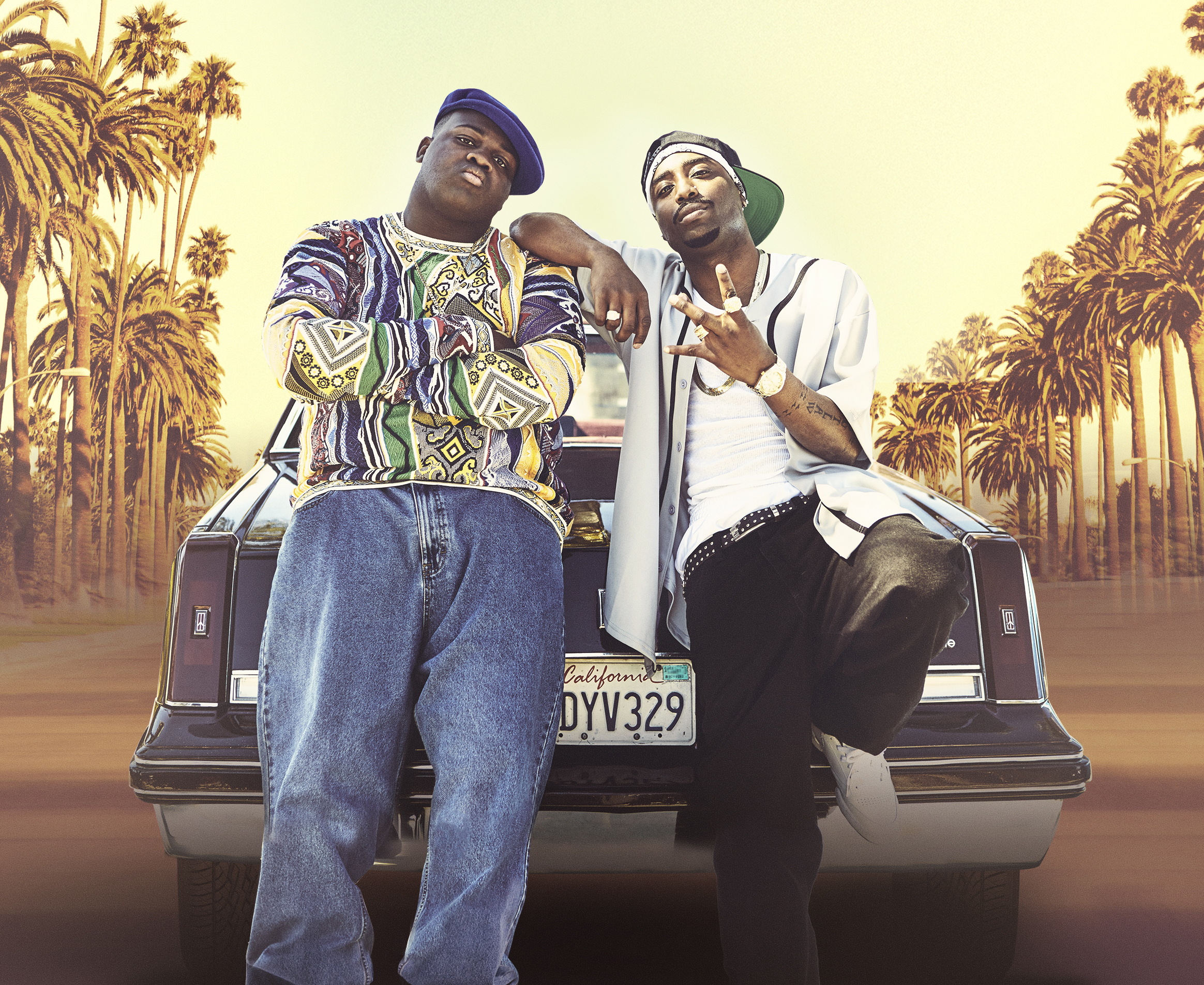 Series Executive Producer & Director Anthony Hemingway To Present and Participate in Q&A
Ahead of its February 27 national broadcast premiere on USA network, the highly anticipated true crime limited series UNSOLVED: THE MURDERS OF TUPAC AND THE NOTORIOUS B.I.G. will have an exclusive West Coast Premiere Screening at the Inaugural Mammoth Film Festival. The special screening will take place on Friday, February 9th at 9:30pm at the Minaret Cinemas. The inaugural Mammoth Film Festival takes place February 8-11, 2018 and will feature screenings, special receptions, interactive panel discussions, the MammothCON exhibition hall, a charity celebrity bowling tournament among other activities for filmmakers who are coming from all over the world to unite on the slopes.
Emmy Winner Anthony Hemingway (The People v. O.J. Simpson: American Crime Story) who directs and executive produces UNSOLVED: THE MURDERS OF TUPAC AND THE NOTORIOUS B.I.G. will be on hand to present the episode and participate in a Q&A following the screening. The inaugural Mammoth Film Festival will feature an unprecedented 120 film projects in competition at this first-year event. With the addition of UNSOLVED, the Mammoth Film Festival becomes the biggest first-year film festival ever organized.
With the Mammoth Film Festival our goal is to bring together high profile and up and coming filmmakers to the beautiful town of Mammoth Lakes, California for a 4 day 1 of a kind celebration of film, television and media," said Mammoth Film Festival Founder Tanner Beard.
UNSOLVED: THE MURDERS OF TUPAC AND THE NOTORIOUS B.I.G. chronicles the dual police investigations of Detective Greg Kading (Josh Duhamel) and Detective Russell Poole (Jimmi Simpson) into the controversial murders of two of the rap industrys most legendary players, Tupac Shakur (Marcc Rose) and Christopher Wallace, AKA The Notorious B.I.G. (Wavyy Jonez). The series goes beyond the headlines to explore the complicated friendship between these two icons, delving into a culture that both defined them and was forever changed in the wake of their untimely deaths. In seeking the truth behind the conspiracies, the one question that begs to be answered is: how can a case this famous still be unsolved?
Mammoth Film Festival sponsors include: Columbia, Women in Film, Core Water, Kind Bar, Lokai, LA Confidential and Final Draft.
For Tickets, all access passes, and hotel information for the Mammoth Film Festival, please visit:
https://www.mammothfilmfestival.org/
Follow MammothFF on Social:
https://twitter.com/mammothff
https://www.instagram.com/mammothfilmfestival/
https://www.facebook.com/mammothff