5th Edition of Buffer Festival September 28 – October 1, 2017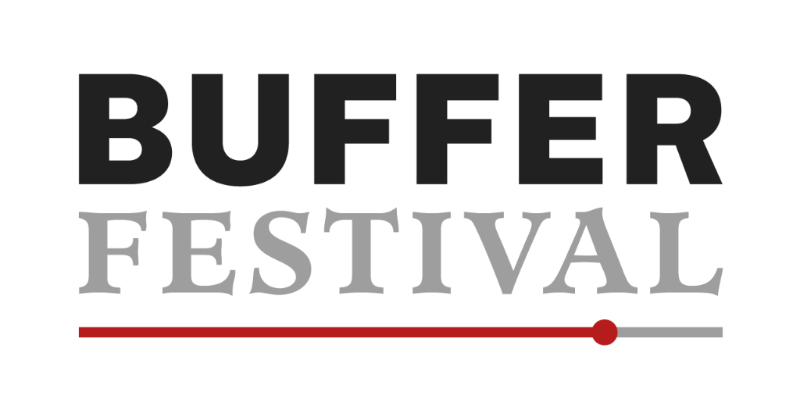 5th Edition of Buffer Festival September 28 –
October 1, 2017
Who: Buffer Festival 2017
What: Buffer Festival is an annual showcase of YouTube world premieres, bringing the most acclaimed digital creators and their audiences together. The festival includes a variety of programming, including a red carpet gala and premiere screenings, showcasing an array of YouTube's highest quality content. Now in its fifth edition, the festival will host an Industry Day, that features behind the scenes conversations, workshops, panel discussions, and case studies with some of the top creators in the digital marketplace. Creator Day will bring together and engage aspiring creators with some of the most seasoned professionals. For the first time the festival will host the Buffer Festival Awards Gala, bringing together a jury of fans, creators and industry leaders to reward excellence in elevated YouTube content. The Festival also includes additional themed screenings throughout the weekend, hands-on workshops, and behind-the-screen conversations with creators and panels led by industry professionals.
For more information, visit bufferfestival.com.
When: Thursday, September 28, 2017 – Sunday, October 1, 2017
Where: Elgin and Winter Garden Theatres | 189 Yonge St, Toronto, ON M5B 1M4, Canada
Who: Special Guests + Content Creators Confirmed Below
Dana Brunetti – Executive Producer, House Of Cards; President & CEO, Trigger Street Productions
David Beebe – Branded Content Producer, Emmy Winning Content Marketing Executive; CEO, Beebe Content & Co
Amber Mac – Industry Day Host, President, AmberMac Media
Alexandre Gravel (Founding Partner & Producer, Toast Studio), Alexis Bronstroph (Creative Director, Sid Lee), Amber J. Lawson (Founder/ CEO Good Amplified), Damon Berger (VP, Global Strategic Partnerships Fullscreen Media), Erick Schwab (Co-Founder & COO, SYLO), Gabe Gordon (Co-Founder & Managing Partner, Reach Agency), George Woolley (Head of Originals, Portal A), Heather Loosemore (Senior Director, Marketing Communications, Walmart Canada), Meredith Jacobson (Head of Digital Partnerships, Branded Entertainment Network), Mike McShane (Director of Business and Partnerships, Bell Media), Richard Kanee (Executive Director, Digital Strategy CBC English Services), Rick Matthews (VP, International, Kin Community), Sean Stanleigh (Managing Editor, Globe Edge Content Studio, The Globe and Mail), Taylor Klick (CEO ivvi), Teresa Cantrell (VP, Client Strategy), Whitney Bell (Senior Brand Manager, Axe & Mens Grooming, Unilever).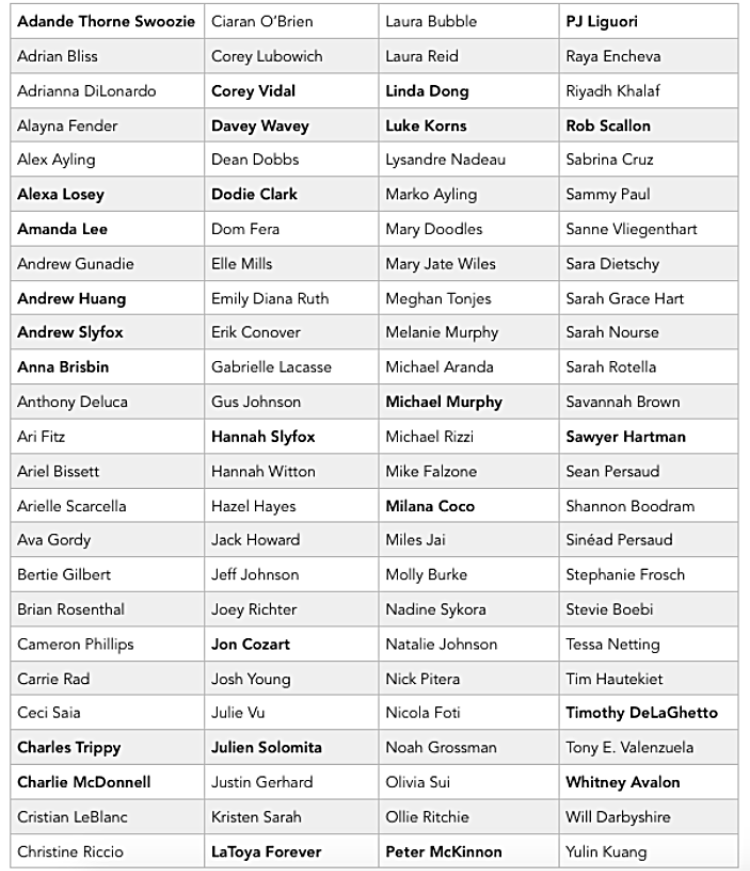 Source: Buffer Festival