Millionaire's Run, A New Once-In-A-Lifetime Mobile Game Experience Offers Players with Highest Score The Chance of Winning $1 Million Grand Prize

Millionaire's Run, A New Once-In-A-Lifetime Mobile Game Experience Offers Players with Highest Score The Chance of Winning $1 Million Grand Prize
Global Competition Launches Today
Millionaire's Run (www.millionairesrun.com), a new mobile game app today that's set to reimagine the running game experience for both expert and casual players has officially launched today. As part of the launch, Millionaire's Run is hosting a global competition in search of the app's fastest runner over the course of the next six months, with a $1,000 cash pot for each week's high score, and a phenomenal winner-takes-all $1 million grand prize to play for. Millionaire's Run game app is available and free to download on the iOS and Amazon store from today. The launch announcement was made today during a special press event held in the heart of Hollywood at the Cinematic Pictures Group Gallery, adjacent to the famed Dolby theater where the annual Academy Awards are presented.
Millionare's Run game takes place in a giant gold coin vault, where players must escape and collect as many coins as possible while staying one step ahead of the 'Police-O-Lanche' crew who are on your tail. With simple moves such as "jump", "slide", "dive", "run" and even "motorbike" the game is easy to try but incredibly hard to master. Players who stumble are given the chance to aid their run with in-game boosts, or they can start all over again on a fresh run. The ultimate goal is to aim for the highest score each week and at the end of the competition.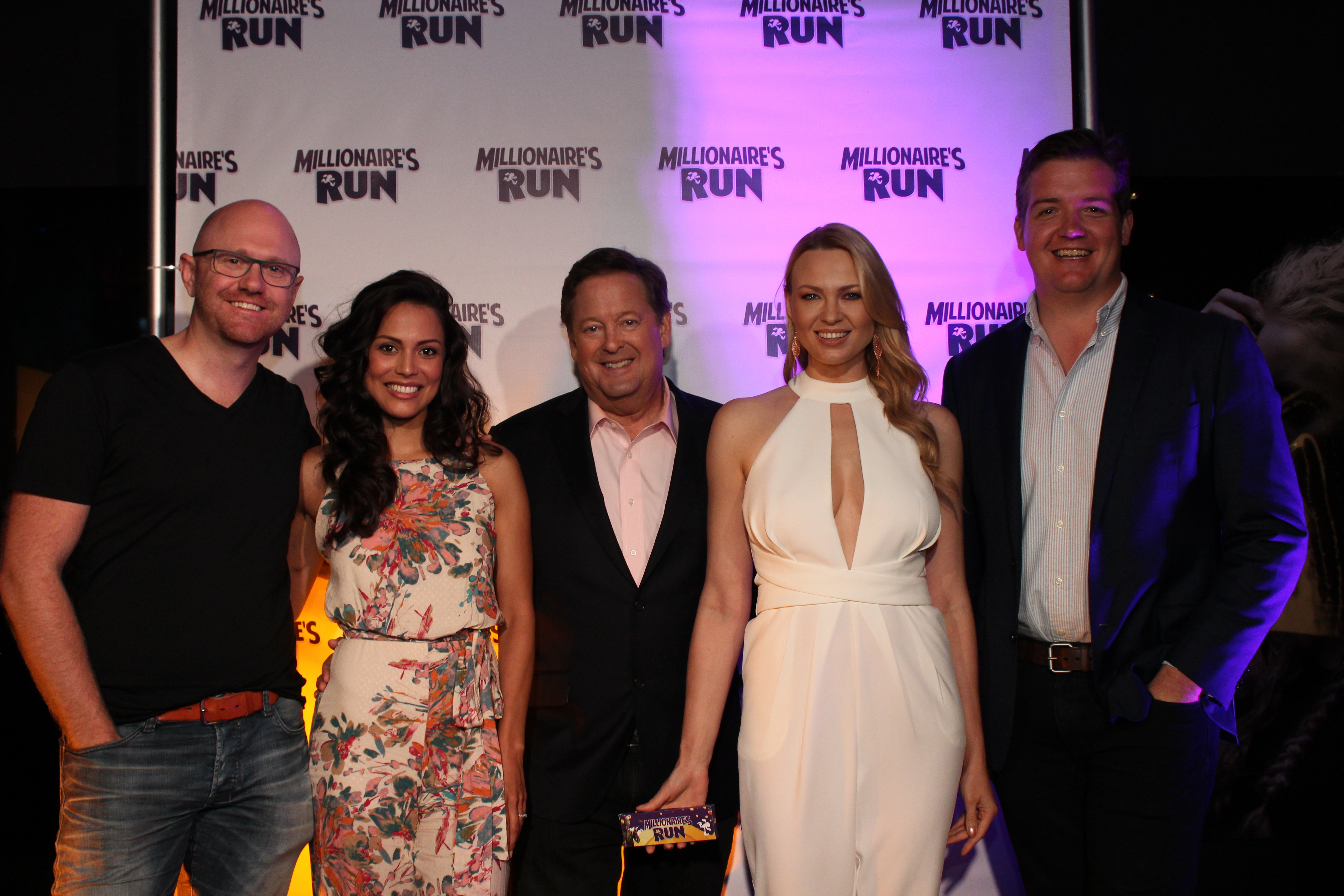 Created by Australian entrepreneurs Grant Moyle and Todd Wild, the duo was on a business trip in Kolkata, India; when they were playing mobile game apps and discussed the idea of what the ultimate player reward and experience could be? Five years on, they brought to life their idea in the shape of Millionaire's Run in partnership with Code Heroes studio, with a clear focus of creating an easy-to-play game while insuring the integrity and world-class security around the game's data, in order to give everyone an equal opportunity of winning the grand prize.
Grant Moyle and Tod Wild, co-creators of Millionaire's Run commented: "It's really exciting to see this big idea come to life. Five years ago we came up with the concept while working from a Kolkata flat. Now it's time for the whole world to get running. See you at the finish line!"
Millionaire's Run is out now and free to download from:
iOS: http://apple.co/2tDaY2O
Amazon: http://amzn.to/2tD46Tm
Be sure to follow Millionaire's Run on Facebook and Twitter, for tips, tricks, and all the latest winner news each week.
Images from the global launch here (All images courtesy of Dumont Marketing LLC):
See the video here:
https://youtu.be/GWsoDW83MzI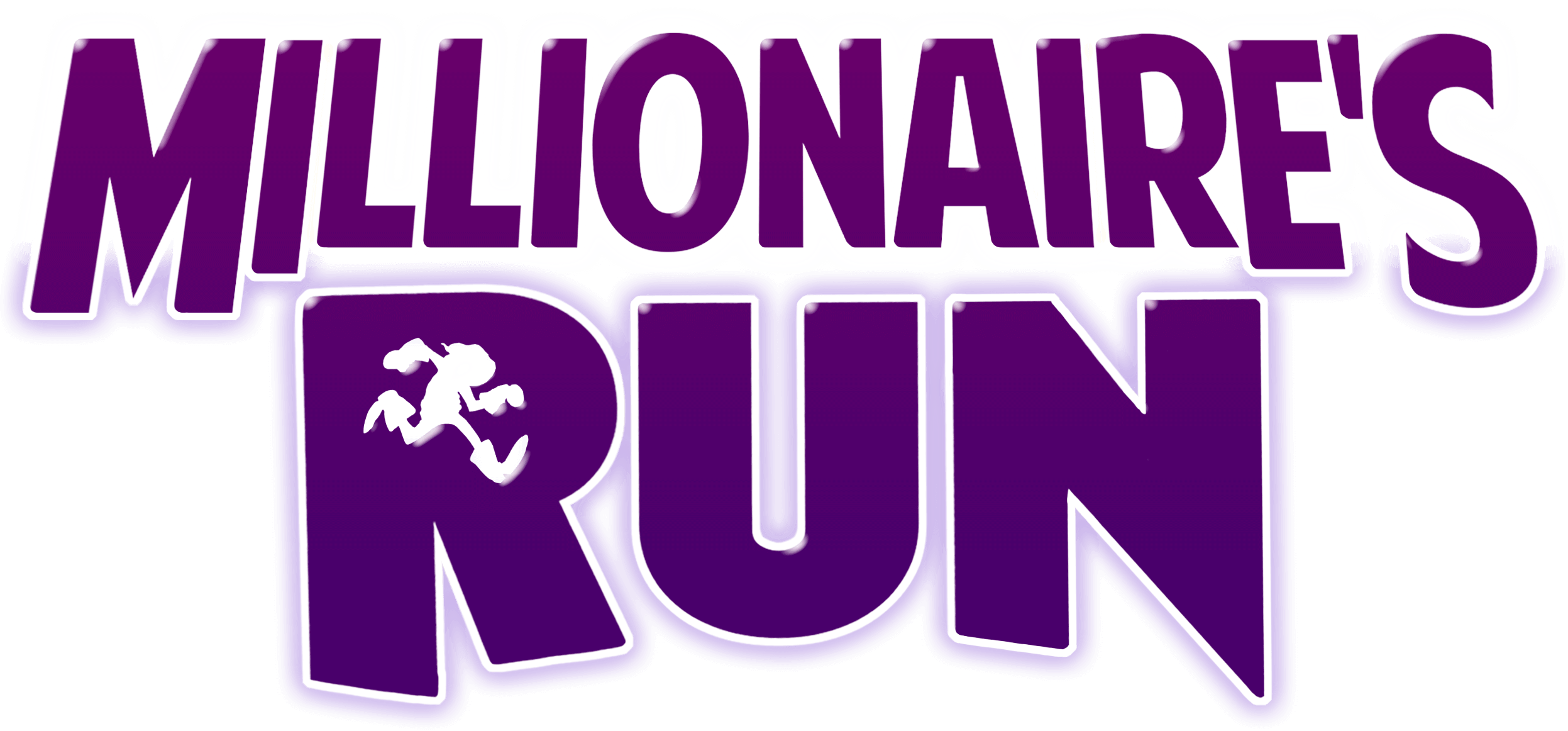 SOURCE Millionaires Run
Web Site: http://www.millionairesrun.com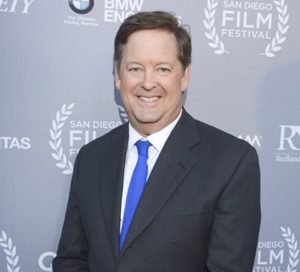 Sam Rubin from KTLA served as the host for today's launch.
Also present for the launch today were: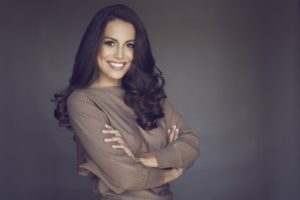 Raquel Pomplun: Wilhelmina LA Model, actress, Playboy Playmate of the Year '12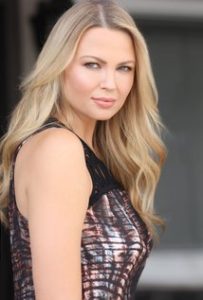 Irina Voronina: Actress, Model, Playboy Playmate of The Year '01
I have already downloaded the game and it is addictive. Give it a try and you'll find that you can get addicted as well. A big plus is there is nothing to lose as the game is free to download and play and it is possible to win the game without any in-app purchases….Scott Green, President of IPS News.
Questions for the creators of Millionaire's Run were as follows:
Who came up with the concept for Millionaire's Run?
2 friends Grant Moyle and Todd Wild years ago while sitting in a flat in Kolkata. Unable to sleep due to a 7 day 24 hour religions festival
from the village next door came up with the Millionaire's Run vision.
Who are your engineers behind this game, who are the developers? What have they done prior to this?
Code Heroes, a Brisbane based business app developer, having previously developed mobile apps for Burger King, Coca Cola, BDO,
Virgin Australia and SurfStitch.com to name a few. We selected Code Heroes to develop our game, due to the complexities of the back
end security system that is paramount for a competition of this magnitude.
Are there any other games inspired you to create this?
Not really – we knew it had to be an endless runner game, but the game was developed w ith the strategy first and gameplay second.
What happens if there's a tie for the highest score?
Due to the nature of the scoring system and the speed in which the score is earns, a tie will be very unlikely. That being said – if it does
occur – the prize money is equally split.
Has this ever been done before?
Not via a mobile game.
How many competitors do you anticipate will play the game?
All of them! I mean, who DOESNT want a chance to win a million dollars?
Have you thought about a sequel, another competition after this one?
We have, but we will only decide based upon the success of the first one.
Do you see other games enticing users with a big cash prize in the future?
It's possible, I think the gaming market has firmly gone down the path of revenue via continuous in game success and achievements. It
was a concern at first that we might have a number of competitors in this space – until we discovered how difficult the setup is and how
many barriers to entry there are to develop a concept like this.
What's the origin of your marketing campaign, the Nigerian Prince?
We identified very early on that people would naturally question the legitimacy of the competition. Is it a scam? (Like the Nigerian Prince
emails) – from there we thought we would have some fun with those concerns and let the Prince himself, become our spokesperson.
We want people to know that this is 100% legitimate – but we want to have fun while we are doing it. Also -creatively, we loosely based
the character around Eddie Murphy's Coming to America.
What are some of the biggest challenges you and your team faced while creating this game and competition?
Ha! SO many! I think mentally accepting that this could work – we did sit on it for nearly 7 years. We also had to ensure that this is a
true game of skill competition and that the security behind the scenes was worlds best – to ensure no hacking or fraudulent entries
were in the mix. That was very difficult and the guys at Code Heroes were amazing.
Where do you anticipate the winners will come from?
That is the coolest bit – Millionaire's Run can be won from anyone, anywhere that has access to a smartphone
In-App Purchases?
A player can purchase a maximum of 5 extra lives per purchase. These lives are good for the duration of the game.
Who won the first weekly prize?
The first weekly prize was won by an Australian during the soft launch.